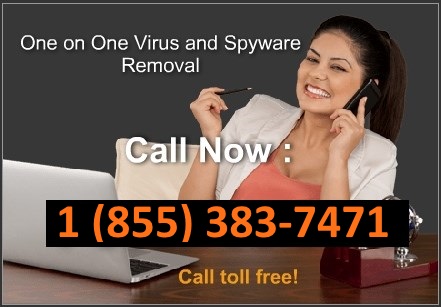 Call Toll Free in the US and Canada!
---
Title: Advanced Antispyware Solution

Type: Rogue Antispyware

Remove Advanced Antispyware Solution
. Removal instructions
Also known as:
AdvancedAntispywareSolution
Severity scale:
(72 / 100)
Advanced Antispyware Solution is a rogue anti-spyware application that gives false security reports of dangerous threats and displays fake alerts on your computer to make you think you are infected with multiple viruses and spyware. When installed, this rogue antispyware application will prompt you to pay for a full version of the completely bogus security solution to remove supposedly found viruses. You shouldn't pay for this scam since the offered solution won't work one way or another. Usually, Advanced Antispyware Solution detects absolutely harmless files as infection or serious computer security threats. So, obviously you can't trust such applications. Instead of actually buying this malware, remove Advanced Antispyware Solution from your computer as soon as possible.
Very often, Advanced Antispyware Solution is distributed through the use of fake online virus scanners and hacked websites. Usually, a visitor of a fake virus scanner is prompted to install malware removal tools in order to clean the computer. However, the truth is that these malware removal tools are actually Trojan viruses. When running, a Trojan virus will download Advanced Antispyware Solution on your computer and may download some additional malware as well.
What is more, Advanced Antispyware Solution will impersonate Windows Security Center and state that your computer is unprotected or seriously infected with Trojans. It will recommend you to activate the program to ensure full system protection and remove critical infections. To make things worse, it will constantly display fake security alerts and pop-ups from Windows Task Bar. The fake messages state:
System Alert
Advanced Antispyware Solution has detected pontentially harmful software in your system. It is strongly recommended that you register Advanced Antispyware Solution to remove all found threats immediately.
It goes without saying, Advanced Antispyware Solution is useless and dangerous application that should be removed from the infected computer instead of buying it. If you find that your computer is infected with this malware, please use the removal guide below to remove Advanced Antispyware Solution using recommended malware removal tool.
Advanced Antispyware Solution snapshot:


Automatic Advanced Antispyware Solution removal:
STOPzilla
download | review
We are testing STOPzilla's efficiency at removing Advanced Antispyware Solution
(2012-04-04 04:08:03)
Malwarebytes Anti Malware
download | review
We are testing Malwarebytes Anti Malware's efficiency at removing Advanced Antispyware Solution
(2012-04-04 04:08:03)
Spyware Doctor
download | review | tutorial
We are testing Spyware Doctor's efficiency at removing Advanced Antispyware Solution
(2012-04-04 04:08:03)
XoftSpySE Anti Spyware
download | review
Advanced Antispyware Solution manual removal:
Kill processes:
[random].exe AV9c5_8046.exe scandsk211d_8046.exe ASa76.exe eb.exe runddlkey.exe
HELP:
how to kill malicious processes
Delete registry values:
HKEY_LOCAL_MACHINE\Software\Classes\clsid\{3F2BBC05-40DF-11D2-9455-00104BC936FF}
Default = Implements DocHostUIHandler
LocalServer32 = %AllUsersProfile%\Application Data\5c678c\AS9c5_8046.exe
ProgID = AS9c5_8046.DocHostUIHandler
HKEY_LOCAL_MACHINE\software\microsoft\Windows NT\CurrentVersion\Image File Execution Options\
Debugger = svchost.exe
HKEY_LOCAL_MACHINE\software\microsoft\Windows NT\CurrentVersion\Image File Execution Options\AdwarePrj.exe\
Debugger = svchost.exe
HKEY_LOCAL_MACHINE\software\microsoft\Windows NT\CurrentVersion\Image File Execution Options\agent.exe\
Debugger = svchost.exe
HKEY_LOCAL_MACHINE\software\microsoft\Windows NT\CurrentVersion\Image File Execution Options\AlphaAV\
Debugger = svchost.exe
HKEY_LOCAL_MACHINE\software\microsoft\Windows NT\CurrentVersion\Image File Execution Options\AlphaAV.exe\
Debugger = svchost.exe
HKEY_LOCAL_MACHINE\software\microsoft\Windows NT\CurrentVersion\Image File Execution Options\Anti-Virus Professional.exe\
Debugger = svchost.exe
HKEY_LOCAL_MACHINE\software\microsoft\Windows NT\CurrentVersion\Image File Execution Options\AntispywarXP2009.exe\
Debugger = svchost.exe
HKEY_LOCAL_MACHINE\software\microsoft\Windows NT\CurrentVersion\Image File Execution Options\AntivirusPlus\
Debugger = svchost.exe
HKEY_LOCAL_MACHINE\software\microsoft\Windows NT\CurrentVersion\Image File Execution Options\AntivirusPlus.exe\
Debugger = svchost.exe
HKEY_LOCAL_MACHINE\software\microsoft\Windows NT\CurrentVersion\Image File Execution Options\AntivirusPro_2010.exe\
Debugger = svchost.exe
HKEY_LOCAL_MACHINE\software\microsoft\Windows NT\CurrentVersion\Image File Execution Options\AntivirusXP\
Debugger = svchost.exe
HKEY_LOCAL_MACHINE\software\microsoft\Windows NT\CurrentVersion\Image File Execution Options\AntivirusXP.exe\
Debugger = svchost.exe
HKEY_LOCAL_MACHINE\software\microsoft\Windows NT\CurrentVersion\Image File Execution Options\antivirusxppro2009.exe\
Debugger = svchost.exe
HKEY_LOCAL_MACHINE\software\microsoft\Windows NT\CurrentVersion\Image File Execution Options\AntiVirus_Pro.exe\
Debugger = svchost.exe
HKEY_LOCAL_MACHINE\software\microsoft\Windows NT\CurrentVersion\Image File Execution Options\av360.exe\
Debugger = svchost.exe
HKEY_LOCAL_MACHINE\software\microsoft\Windows NT\CurrentVersion\Image File Execution Options\AVCare.exe\
Debugger = svchost.exe
HKEY_LOCAL_MACHINE\software\microsoft\Windows NT\CurrentVersion\Image File Execution Options\brastk.exe\
Debugger = svchost.exe
HKEY_LOCAL_MACHINE\software\microsoft\Windows NT\CurrentVersion\Image File Execution Options\Cl.exe\
Debugger = svchost.exe
HKEY_LOCAL_MACHINE\software\microsoft\Windows NT\CurrentVersion\Image File Execution Options\csc.exe\
Debugger = svchost.exe
HKEY_LOCAL_MACHINE\software\microsoft\Windows NT\CurrentVersion\Image File Execution Options\dop.exe\
Debugger = svchost.exe
HELP:
how to remove registry entries
Unregister DLLs:
mozcrt19.dll
HELP:
how to unregister malicious DLLs
Delete files:
%AllUsersProfile%\Application Data\5c678c\ %AllUsersProfile%\Application Data\5c678c\sqlite3.dll %AllUsersProfile%\Application Data\5c678c\ASPSys\ %AllUsersProfile%\Application Data\5c678c\BackUp\ %AllUsersProfile%\Application Data\5c678c\Quarantine Items\ %AllUsersProfile%\Application Data\5c678c\582.mof %AllUsersProfile%\Application Data\5c678c\AS9c5_8046.exe %AllUsersProfile%\Application Data\5c678c\ASP.ico %AllUsersProfile%\Application Data\5c678c\mozcrt19.dll %AllUsersProfile%\Application Data\ASLNP\ %AllUsersProfile%\Application Data\ASLNP\ASUUDJRRJXP.cfg %AppData%\Advanced Antispyware Solution\ %AppData%\Advanced Antispyware Solution\cookies.sqlite %AppData%\Microsoft\Internet Explorer\Quick Launch\Advanced Antispyware Solution.lnk %UserProfile%\Desktop\Advanced Antispyware Solution.lnk %Temp%\scandsk211d_8046.exe %UserProfile%\Start Menu\Advanced Antispyware Solution.lnk %UserProfile%\Start Menu\Programs\Advanced Antispyware Solution.lnk
HELP:
how to remove harmful files
Information added: 2012-04-04 04:08:03
Information updated: 2012-04-04 04:08:50