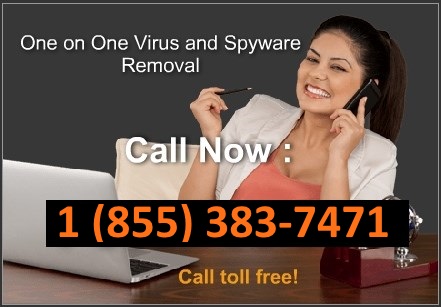 Call Toll Free in the US and Canada!
---
Title:
Antimalware PC Safety
Type: Rogue Antispyware

Remove Antimalware PC Safety. Removal instructions
Also known as:
Anti malware PC Safety, AntimalwarePCSafety
Severity scale:
(80 / 100)
Antimalware PC Safety is a dangerous rogue anti-spyware program that was designed to steal money from PC users. Once installed the rogue program starts displaying continuous fake alerts and scanners that claim about tons of malware found on your computer. This bogus program is designed to report non-existent viruses that have nothing to do with a real computer's state, so you can safely ignore them. What makes it different from other rogues is that this one is capable to change the language on its alerts according to country and language settings found on compromised PCs. As soon as you notice fake security alerts, remove Antimalware PC Safety using our anti-spyware program suggested below. Please do not purchase the rogue program, full or whatever it is called version of Antimalware PC Safety. You will simply lose your money together with your credit card details and other sensitive information.
Antimalware PC Safety belongs to the family of rogue anti-spyware applications that are usually promoted via Trojans and fake online scanners. Trojan horses get inside the system through security vulnerabilities found and additionally set the malware to start once you start your computer. That helps for Antimalware PC Safety to become a really dominating program on your system. In addition to annoying alerts and scanners, it may also disconnect the compromised computer from the Internet and may block other legitimate programs found running on machine. The only website user is able to reach when Antimalware PC Safety is inside is the purchase page which agressively offers to buy the license.
To make you concerned about your computer, this malware claims:
Warning! Virus Detected
Threat Detected: Trojan-Spy.HTML.BankFraud.ra
Recommended: Please click "Remove All" button to erase all infected files and protect your PC.

Address space conflict
Warning! Access conflict detected
An unidentified program is trying to access system process address space.
As you can see, the main goal of detecting and reporting non-existent viruses is really simple – Antimalware PC Safety tries to make users buy its license by scaring infected users into believing that their computers got infected by malware. Because of it, you will get tons of system tray notifications and security scanners that will report malware on your computer. To remove this rogue anti-spyware program, you are highly recommended to use our recommended malware removal tool. If you can't run it in normal mode, then restart your computer in safe mode with networking and run it again.
Automatic Antimalware PC Safety removal:
STOPzilla
download | review
We are testing STOPzilla's efficiency at removing Antimalware PC Safety
(2012-03-06 09:35:45)
Malwarebytes Anti Malware
download | review
We are testing Malwarebytes Anti Malware's efficiency at removing Antimalware PC Safety
(2012-03-06 09:35:45)
Spyware Doctor
download | review | tutorial
We are testing Spyware Doctor's efficiency at removing Antimalware PC Safety
(2012-03-06 09:35:45)
XoftSpySE Anti Spyware
download | review
Antimalware PC Safety manual removal:
Kill processes:
[random].exe AV9c5_8046.exe scandsk211d_8046.exe ASa76.exe eb.exe runddlkey.exe
HELP:
how to kill malicious processes
Delete registry values:
HKEY_LOCAL_MACHINE\Software\Classes\clsid\{3F2BBC05-40DF-11D2-9455-00104BC936FF}
Default = Implements DocHostUIHandler
LocalServer32 = %AllUsersProfile%\Application Data\5c678c\AS9c5_8046.exe
ProgID = AS9c5_8046.DocHostUIHandler
HKEY_LOCAL_MACHINE\software\microsoft\Windows NT\CurrentVersion\Image File Execution Options\
Debugger = svchost.exe
HKEY_LOCAL_MACHINE\software\microsoft\Windows NT\CurrentVersion\Image File Execution Options\AdwarePrj.exe\
Debugger = svchost.exe
HKEY_LOCAL_MACHINE\software\microsoft\Windows NT\CurrentVersion\Image File Execution Options\agent.exe\
Debugger = svchost.exe
HKEY_LOCAL_MACHINE\software\microsoft\Windows NT\CurrentVersion\Image File Execution Options\AlphaAV\
Debugger = svchost.exe
HKEY_LOCAL_MACHINE\software\microsoft\Windows NT\CurrentVersion\Image File Execution Options\AlphaAV.exe\
Debugger = svchost.exe
HKEY_LOCAL_MACHINE\software\microsoft\Windows NT\CurrentVersion\Image File Execution Options\Anti-Virus Professional.exe\
Debugger = svchost.exe
HKEY_LOCAL_MACHINE\software\microsoft\Windows NT\CurrentVersion\Image File Execution Options\AntispywarXP2009.exe\
Debugger = svchost.exe
HKEY_LOCAL_MACHINE\software\microsoft\Windows NT\CurrentVersion\Image File Execution Options\AntivirusPlus\
Debugger = svchost.exe
HKEY_LOCAL_MACHINE\software\microsoft\Windows NT\CurrentVersion\Image File Execution Options\AntivirusPlus.exe\
Debugger = svchost.exe
HKEY_LOCAL_MACHINE\software\microsoft\Windows NT\CurrentVersion\Image File Execution Options\AntivirusPro_2010.exe\
Debugger = svchost.exe
HKEY_LOCAL_MACHINE\software\microsoft\Windows NT\CurrentVersion\Image File Execution Options\AntivirusXP\
Debugger = svchost.exe
HKEY_LOCAL_MACHINE\software\microsoft\Windows NT\CurrentVersion\Image File Execution Options\AntivirusXP.exe\
Debugger = svchost.exe
HKEY_LOCAL_MACHINE\software\microsoft\Windows NT\CurrentVersion\Image File Execution Options\antivirusxppro2009.exe\
Debugger = svchost.exe
HKEY_LOCAL_MACHINE\software\microsoft\Windows NT\CurrentVersion\Image File Execution Options\AntiVirus_Pro.exe\
Debugger = svchost.exe
HKEY_LOCAL_MACHINE\software\microsoft\Windows NT\CurrentVersion\Image File Execution Options\av360.exe\
Debugger = svchost.exe
HKEY_LOCAL_MACHINE\software\microsoft\Windows NT\CurrentVersion\Image File Execution Options\AVCare.exe\
Debugger = svchost.exe
HKEY_LOCAL_MACHINE\software\microsoft\Windows NT\CurrentVersion\Image File Execution Options\brastk.exe\
Debugger = svchost.exe
HKEY_LOCAL_MACHINE\software\microsoft\Windows NT\CurrentVersion\Image File Execution Options\Cl.exe\
Debugger = svchost.exe
HKEY_LOCAL_MACHINE\software\microsoft\Windows NT\CurrentVersion\Image File Execution Options\csc.exe\
Debugger = svchost.exe
HKEY_LOCAL_MACHINE\software\microsoft\Windows NT\CurrentVersion\Image File Execution Options\dop.exe\
Debugger = svchost.exe
HELP:
how to remove registry entries
Unregister DLLs:
mozcrt19.dll
HELP:
how to unregister malicious DLLs
Delete files:
%AllUsersProfile%\Application Data\5c678c\ %AllUsersProfile%\Application Data\5c678c\sqlite3.dll %AllUsersProfile%\Application Data\5c678c\ASPSys\ %AllUsersProfile%\Application Data\5c678c\BackUp\ %AllUsersProfile%\Application Data\5c678c\Quarantine Items\ %AllUsersProfile%\Application Data\5c678c\582.mof %AllUsersProfile%\Application Data\5c678c\AS9c5_8046.exe %AllUsersProfile%\Application Data\5c678c\ASP.ico %AllUsersProfile%\Application Data\5c678c\mozcrt19.dll %AllUsersProfile%\Application Data\ASLNP\ %AllUsersProfile%\Application Data\ASLNP\ASUUDJRRJXP.cfg %AppData%\AV Security Essentials\ %AppData%\AV Security Essentials\cookies.sqlite %AppData%\Microsoft\Internet Explorer\Quick Launch\AV Security Essentials.lnk %UserProfile%\Desktop\AV Security Essentials.lnk %Temp%\scandsk211d_8046.exe %UserProfile%\Start Menu\AV Security Essentials.lnk %UserProfile%\Start Menu\Programs\AV Security Essentials.lnk
HELP:
how to remove harmful files
Information added: 2012-03-06 09:35:45
Information updated: 2012-03-06 09:35:45