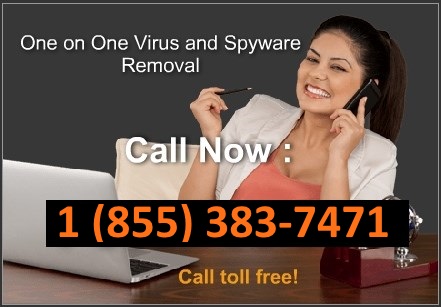 Call Toll Free in the US and Canada!
---
Remove Antimalware Tool. Description and removal instructions
Title:

Antimalware Tool

Also known as:

AntimalwareTool

Type: Spyware

Severity scale:

(62 / 100)
Antimalware Tool is a rogue anti-spyware application that displays fake security alerts and reports false system threats as a method to make you think you are infected with viruses. It's from the same family as Internet Defender. The rogue pretends to scan your computer for various malicious software and reports numerous infections. It then prompts to pay for a full version of the program to remove the infections and to protect your computer. Actually, it just tries to scam you out of your money. It detects non-existent files as malware but does not allow you to remove them until you purchase the full version of the program. If you have paid for the this program already then I suggest you to contact your credit card company and dispute the charges. To remove Antimalware Tool from your computer, please use the removal instructions below.
While Antimalware Tool is running you will also see many fake security alerts and warnings on your computer. These warnings will state that your computer is infected or that someone is trying to hack your computer and then suggest you purchase Internet Defender to protect yourself. Some of the fake alerts:
Harmful software detected
Internet Defender has detected malicious software that may cause crash of your computer. Click Remove All button to remove them now.
These alerts, like the fake infections, are just another attempt of the program to try and convince you that you are infected. If you are infected with Antimalware Tool, please do not purchase it. Instead use the removal guide below to remove Antimalware Tool and related malware manually for free or using our automatic removal tool given below. Please note that this rogue application might come bundled with rootkis and other viruses so even if you choose to remove the rogue application manually, you should additionally scan the system with Spyware Doctor.
FORUM:
Discuss Antimalware Tool in
spyware removal forum
Related files: Antimalware Tool.dll, [random].dll, Internet Defender.lnk, [random].lnk, [random].ico, [random].avi, [random]_.mkv
Antimalware Tool properties:
• Changes browser settings
• Shows commercial adverts
• Connects itself to the internet
• Stays resident in background
Antimalware Tool snapshot:
Automatic Antimalware Tool removal:
remover for Antimalware Tool
Antimalware Tool manual removal:
Delete registry values:
HKEY_CURRENT_USERSoftwareMicrosoftWindowsCurrentVersionRun "[random]"
HKEY_LOCAL_MACHINESOFTWAREMicrosoftWindowsCurrentVersionRun "[random]"
HELP:
how to unregister malicious DLLs
Delete files:
[random]_.mkv [random].avi [random].ico [random].lnk Internet Defender.lnk [random].dll Antimalware Tool.dll
HELP:
how to remove harmful files
Delete directories:
C:Program FilesAntimalware Tool