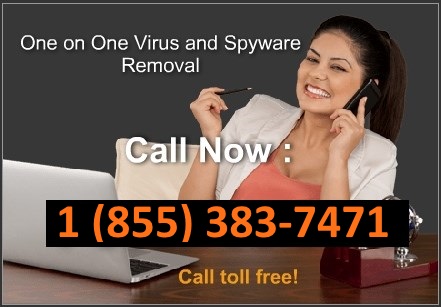 Call Toll Free in the US and Canada!
---
Remove AntiMalware. Description and removal instructions
Title:

AntiMalware

Also known as:

Anti Malware

Type: Spyware

Severity scale:

(72 / 100)
AntiMalware
is a misleading application that reports false infections/system security threats, displays fake security alerts, uses browser hijacking and other methods to trick you into believing that your computer is infected with Trojans, Worms and other viruses. This misleading application is a clone of the rogue security program called Active Security. So, obviously it has many similarities with Active Security malware. AntiMalware is promoted mostly through the use of Trojans that comes from fake online scanners, fake online video websites or bundled with other malicious software. When running, the rogue program will perform fake system scans and then prompt you to pay for a full version of the program to remove the threats which do not actually exist. This is a scam; do not purchase this bogus application. Instead, uninstall AntiMalware from your computer as soon as possible.
[Figure 1. AntiMalware graphical user interface]
Once installed, AntiMalware rogue will be configured to start automatically each time you log on into Windows. The rogue program will display numerous infections and security threats but won't let you remove them unless you first purchase the program. The reported infections are fake, but use real names. The list of reported infections:
| | |
| --- | --- |
| Rootkit.Win32.Agent.pp | Trojan.Win32.Agent.dcc |
| Trojan-Clicker.HTML.IFrame.g | Virus.Win32.Hala.a |
| Trojan-Downloader.JS.Multi.ca | Trojan-Dropper.Win32.Small.go |
| Trojan-Clicker.Win32.Tiny.a | Email-Worm.Win32.NetSky.q |
| Backdoor.Win32.Kbot.al | Trojan-Spy.Win32.Iespy.od |
| Trojan-PSW.Win32.Hangame.cp | Trojan-Clicker.Win32.Agent.bm |
| Net-Worm.Win32.Mytob.t | Trojan-Clicker.Win32.NetBuie.b |
| Virus.Win32.Gpcode.ak | Trojan-Downloader.HTML.Agent.aq |
| Backdoor.Win32.Agent.ich | Trojan-Downloader.VBS.Agent.cd |
| Trojan-Dropper.Win32.Checkin | Trojan-Dropper.Win32.Agent.sd |
| Trojan-Downloader.Win32.Agent.alr | Trojan-Downloader.NSIS.Agent.a |
| Trojan-Dropper.Win32.VB.or | Net-Worm.Win32.DipNet.d |
To make things even worse, AntiMalware will block anti-virus software and even try to uninstall some of them. The rogue will attempt to uninstall NOD32 Antivirus, Kaspersky, AVG, BitDefender, avast!, Avira AntiVir, Sophos and other antivirus software. Furthermore, it will constantly display fake security alerts and notifications about supposedly detected harmful programs on your computer, network attacks, keyloggers and very dangerous viruses that may steal private information.
[Figure 2. AntiMalware fake security alerts]
AntiMalware network security alert
Network attack rejected!
Your computer is being attacked from remote host. Attack has been classified as Remote code execution attempt.
Timely AntiMalware removal is very important as this misleading application is able to download and install additional malware onto your computer. It may block System Restore, Task Manager and even disable safe mode. As you can see, this malware is quite dangerous. Most importantly, do not purchase it. If you have already done that, please contact your credit card company and dispute the charges. Please use the removal guide below to remove AntiMalware from your computer manually for free. And last, but not least, scan your PC with a legitimate anti-spyware application to make sure if the system is not infected with other malware.
FORUM:
Discuss AntiMalware in
spyware removal forum
Related files: creg.dat, 4otjesjty.mof, c.dat, 2pkmerkxt.mof, Uninstall AntiMalware.lnk, AntiMalware Support.lnk, Uninstall.exe, malw.db, help.ico, amext.dll, antimalware.exe
AntiMalware properties:
• Changes browser settings
• Shows commercial adverts
• Connects itself to the internet
• Stays resident in background
Automatic AntiMalware removal:
remover for AntiMalware
AntiMalware manual removal:
Kill processes:
antimalware.exe uninstall.exe
HELP:
how to kill malicious processes
Delete registry values:
HKEY_CLASSES_ROOT\CLSID\{5E2121EE-0300-11D4-8D3B-444553540000}
HKEY_LOCAL_MACHINE\SOFTWARE\Active Security
HKEY_LOCAL_MACHINE\SOFTWARE\AntiMalware
HKEY_LOCAL_MACHINE\SOFTWARE\Microsoft\Windows\CurrentVersionNINSTALL\ANTIMALWARE
HKEY_CURRENT_USER\Software\Microsoft\Windows\CurrentVersion\Run "AntiMalware"
HKEY_LOCAL_MACHINE\SOFTWARE\Microsoft\Windows\CurrentVersion\Shell Extensions\Approved "{5E2121EE-0300-11D4-8D3B-444553540000}"
HELP:
how to unregister malicious DLLs
Delete files:
antimalware.exe amext.dll help.ico malw.db uninstall.exe AntiMalware Support.lnk Uninstall AntiMalware.lnk 4otjesjty.mof c.dat creg.dat
HELP:
how to remove harmful files
Delete directories:
C:\Program Files\AntiMalware
C:\Documents and Settings\All Users\Start Menu\Programs\AntiMalware
%Temp%\