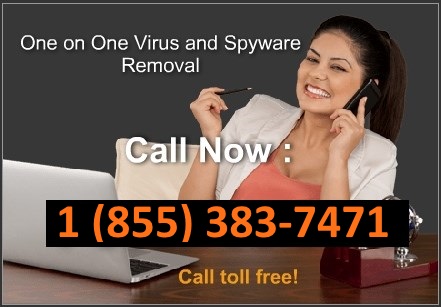 Call Toll Free in the US and Canada!
---
Remove AV Guard Online. Description and removal instructions
Title:

AV Guard Online

Also known as:

AVGuard Online, AVGuardOnline

Type: Spyware

Severity scale:

(72 / 100)
AV Guard Online is a rogue program from the same family as Security Guard 2012 malware. It tries to scare you into paying for bogus software and to make you think that your computer is infected with viruses. AV Guard Onlines is installed through the use of Trojans that display fake security alerts and pop-ups on the computer and infected web sites. When running, this parssite will pretend to scan your computer and detect numerous files as malware but will not allow you to remove them until you purchase the program. Furthermore, this fake program will block legitimate anti-virus and anti-spyware programs or in some cases it may block nearly all legitimate software on your computer and disable certain system tools such as Task Manager and Registry editor. This can be very annoying so you should uninstall AV Guard Online from yourt computer as soon as possible. While AVGuardOnline is running, you will be constantly shown fake security alerts and pop-ups on your computer. Those alerts will state that there is some type of security risk on your computer and then prompt you to purchase fake antivirus. The rogue program will also display fake security alerts and pop-ups. Some of the fake security alerts you may see on your computer screen:
Windows Security Alert
To help protect your computer, Windows Firewall has blocked some features of this program.
Do you want to keep blocking this program?
Name: Zeus Trojan Publisher: Unauthorized
Security Warning
There are critical system files on your computer that were modified by malicious software.
It may cause permanent data loss.
Click here to remove malicious software.
Just like the false scan results, these security alerts are just another trick to make you pay for scareware. You shouldn't purchase it, because otherwise, you will lose your money. As you can see, AV Guard Online is nothing more but a scam. If you have already purchased AV Guard Online, then we suggest that you contact your credit card company and dispute the charges. Then you should remove AV Guard Online on your computer as soon as possible following the removal guide below. We strongly recommend you to scan your PC with at least one legitimate and reliable anti-spyware program, such as Spyware Doctor. Also, you can use the following code 9992665263 to register the program. It then won't block our recommended AV Guard Online removal program.
FORUM:
Discuss AV Guard Online in
spyware removal forum
AV Guard Online snapshot:
Automatic AV Guard Online removal:
remover for AV Guard Online
AV Guard Online manual removal:
Kill processes:
[random].exe csrss.exe conhost.exe
HELP:
how to kill malicious processes
Delete registry values:
HKEY_LOCAL_MACHINE\software\microsoft\Windows\CurrentVersion\Run
"gTZqjYCkIrOyAuS8234A=%SystemRoot%\system32\[random]"
HKEY_LOCAL_MACHINE\software\microsoft\Windows\CurrentVersion\Run
"conhost=%AppData%\Microsoft\csrss.exe"
HKEY_LOCAL_MACHINE\system\CurrentControlSet\Hardware Profiles\0001\Software\Microsoft\windows\CurrentVersion\Internet Settings
"ProxyEnable=00000001?
HKEY_CURRENT_USER\software\Microsoft\Windows\CurrentVersion\Internet Settings
"ProxyEnable=00000001?
HKEY_CURRENT_USER\software\Microsoft\Windows\CurrentVersion\Internet Settings
"ProxyServer=http=127.0.0.1:53717?
HKEY_CURRENT_USER\software\Microsoft\Windows\CurrentVersion\Internet Settings\Connections
"DefaultConnectionSettings=3C0000000B0000000…"
HKEY_CURRENT_USER\software\Microsoft\Windows\CurrentVersion\Internet Settings\Connections
"SavedLegacySettings=3C0000006B0000000…"
HKEY_CURRENT_USER\software\Microsoft\Windows\CurrentVersion\Policies\Explorer\Run
"%RANDOM%=%AppData%\csrss.exe"
HKEY_CURRENT_USER\software\Microsoft\Windows NT\CurrentVersion\Windows
"Load=%SystemRoot%\system32vvm.exe"
HKEY_CURRENT_USER\software\Microsoft\Windows NT\CurrentVersion\Winlogon
"Shell=explorer.exe,%AppData%\conhost.exe"
HELP:
how to remove registry entries
Delete files:
%SystemRoot%\system32\[random].exe %SystemRoot%\system32\[random].exe %AppData%\[random]EAV Guard Online.ico %AppData%\conhost.exe %AppData%\csrss.exe %AppData%\E84E.1B6 %AppData%dr.ini %AppData%\[random]\ %AppData%\[random]\ %AppData%\[random]\ %AppData%\Microsoft\csrss.exe %UserProfile%\Desktop\AV Guard Online.lnk %Temp%\4F.tmp %Temp%\53.tmp %Temp%\54.tmp %Temp%\55.tmp %UserProfile%\Start Menu\Programs\AV Guard Online\ %UserProfile%\Start Menu\Programs\AV Guard Online\AV Guard Online.lnk
HELP:
how to remove harmful files