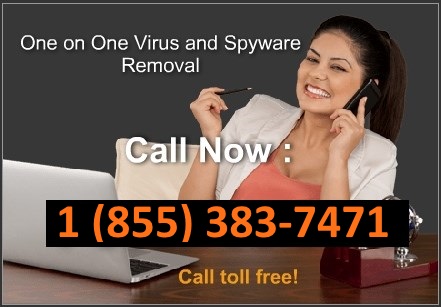 Call Toll Free in the US and Canada!
---
Remove Desktop Defender 2010. Description and removal instructions
Title:

Desktop Defender 2010

Also known as:

DesktopDefender2010, DesktopDefender 2010, Desktop Defender2010

Type: Spyware

Severity scale:

(72 / 100)
Desktop Defender 2010 is a misleading anti-virus application from the same family as Contraviro malware. The rogue program reports false or exaggerated system security threats and displays fake security warnings to convince you that your PC is baldy infected with Trojans, spyware and other malware. The main goal of DesktopDefender2010 is to trick you into purchasing the full version of the application which actually does not even exist. This is a scam! Do not pay for this bogus software and uninstall Desktop Defender 2010 from your computer as soon as possible.
The graphical user interface of Desktop Defender 2010 is quite impressive. It uses Windows Vista style and design elements to make it look more reliable. The rogue program ripped Clam AntiVirus database. ClamAV is an open source anti-virus toolkit. Once installed, DesktopDefender 2010 will imitate a system scan and report a variety of infections. The scan results are of course false. This parasite claims that you have to purchase the full version of the program to remove the threats, because free version is only a scanner. Obviously, you shouldn't buy it. Another very important thing is that this program modifies the LSP chain by adding siglsp.dll file. If you remove this file without restoring the LSP chain this will break your Internet connection.
What is more, Desktop Defender 2010 will constantly display fake security alerts and notifications from the Windows Task bar stating that your computer is seriously infected or has many privacy/security problems. The fake security alerts state:
Possible loss of data!
Too many privacy violation attempts on your computer!
The details about your credit card, post address, phone numbers from the submitted form can be lost.
——————-
You have been infected by a proxy-relay trojan server with new and danger "SpamBots".
If you find that your PC is infected with this malicious software, please use the removal guide below to remove Desktop Defender 2010 from the system manually for free. If you have already purchased this program, then contact your credit card company and dispute the charges immediately.
FORUM:
Discuss Desktop Defender 2010 in
spyware removal forum
Related files: Desktop Defender 2010.exe, IEAddon.dll, siglsp.dll, guide.chm, hjengine.dll, mfc71.dll, mfc71enu.dll, AF.dll, daily.cvd, msvcp71.dll, msvcr71.dll, pthreadVC2.dll, shellext.dll, tdifw_drv_WLH.sys, tdifw_drv_WXP.sys, Uninstall.exe, tdifw_drv.sys, log.txt, gedx_ae09.exe, kgn.exe, kilslmd.exex, kn.a.exe, Desktop Defender 2010.lnk, Activate Desktop Defender 2010.lnk, How to Activate Desktop Defender 2010.lnk
Desktop Defender 2010 properties:
• Changes browser settings
• Shows commercial adverts
• Stays resident in background
Desktop Defender 2010 snapshot:
Automatic Desktop Defender 2010 removal:
remover for Desktop Defender 2010
Desktop Defender 2010 manual removal:
Kill processes:
Desktop Defender 2010.exe gedx_ae09.exe kgn.exe kilslmd.exex kn.a.exe uninstall.exe
HELP:
how to kill malicious processes
Delete registry values:
HKEY_CLASSES_ROOT\*\shellex\ContextMenuHandlers\antivirus_contextscan
HKEY_CLASSES_ROOT\AppID\{C0E56AC2-9F72-436E-B6E7-AEC28AF9E4EB}
HKEY_CLASSES_ROOT\AppID\IEAddon.DLL
HKEY_CLASSES_ROOT\CLSID\{08EEC6AD-7486-487F-89B7-5A3716DDAE14}
HKEY_CLASSES_ROOT\CLSID\{CCB5551D-8594-4999-85F9-1E3EABCB95AC}
HKEY_CLASSES_ROOT\Drive\shellex\ContextMenuHandlers\antivirus_contextscan
HKEY_CLASSES_ROOT\Drives\shellex\ContextMenuHandlers\antivirus_contextscan
HKEY_CLASSES_ROOT\IEAddon.StatusBarPane
HKEY_CLASSES_ROOT\IEAddon.StatusBarPane.1
HKEY_CLASSES_ROOT\Interface\{5B184B9D-B7BD-4FEA-8D1F-5E27182206A5}
HKEY_CLASSES_ROOT\TypeLib\{3ED0E410-5C8E-47B6-A75D-D10B886E903C}
HKEY_LOCAL_MACHINE\SOFTWARE\Desktop Defender 2010
HKEY_LOCAL_MACHINE\SOFTWARE\Microsoft\Windows\CurrentVersion\Explorer\Browser Helper Objects\{CCB5551D-8594-4999-85F9-1E3EABCB95AC}
HKEY_LOCAL_MACHINE\SOFTWARE\Microsoft\Windows\CurrentVersionNINSTALL\DESKTOP DEFENDER 2010
HKEY_LOCAL_MACHINE\SYSTEM\CurrentControlSet\Services\tdifw_drv
HKEY_LOCAL_MACHINE\SOFTWARE\Microsoft\Windows\CurrentVersion\Internet SettingsSER AGENT\POST PLATFORM "DESKTOP DEFENDER 2010"
HKEY_LOCAL_MACHINE\SOFTWARE\Microsoft\Windows\CurrentVersion\Run "Desktop Defender 2010"
HELP:
how to unregister malicious DLLs
Delete files:
Desktop Defender 2010.exe guide.chm hjengine.dll IEAddon.dll MFC71.dll MFC71ENU.DLL AF.dll daily.cvd msvcp71.dll msvcr71.dll pthreadVC2.dll shellext.dll siglsp.dll tdifw_drv_WLH.sys tdifw_drv_WXP.sys uninstall.exe tdifw_drv.sys log.txt gedx_ae09.exe kgn.exe kilslmd.exex kn.a.exe Desktop Defender 2010.lnk Activate Desktop Defender 2010.lnk How to Activate Desktop Defender 2010.lnk
HELP:
how to remove harmful files
Delete directories:
c:\Program Files\Desktop Defender 2010
c:\WINDOWS\system32ogfiles\tdifw
c:\Documents and Settings\All Users\Start Menu\Programs\Desktop Defender 2010
%Temp%\