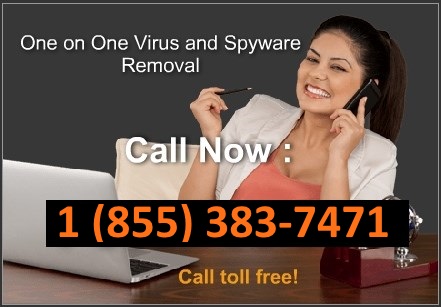 Call Toll Free in the US and Canada!
---
Remove Fake AVG Antivirus 2011. Description and removal instructions
Title:

Fake AVG Antivirus 2011

Also known as:

Fake AVG Anti-Virus

Type: Spyware

Severity scale:

(62 / 100)
Fake AVG Antivirus 2011 is another malware that uses well known antivirus product name to mislead user into thinking that it's legitimate software. This rogue is just another variant of Rogue:Win32/FakeXPA, earlier being called as Antivirus 8 and this is not the first time scammers use real antivirus names. Once, they distributed a rogue antivirus program called Antivir. There's a legitimate security software called Avira Antivir. Internet users can easily confuse these programs because their names sound familiar.
Fake AVG Antivirus 2011 is promoted via Trojans. It is also distributed through the use of fake online scanners and likely other rogue websites. Once installed, this rogue program will run a fake system scan and display numerous infections to scare you into thinking that your computer is infected with Trojans, spyware, adware and other viruses. After the fake scan, it will prompt you to purchase the program to remove the infections and to ensure full system protection against other security threats. Please do not buy it. Fake AVG Antivirus 2011 is a fraud. It won't protect your computer. If you find that your computer is infected with this virus, please use the removal instructions below to remove Fake AVG Antivirus 2011 manually for free or with an automatic removal tool.
Fake AVG Antivirus 2011 will also terminate task manager and other program on your computer to protect itself from being removed. The rogue will also hijack Internet Explorer and redirect your to various unrelated websites which are usually full of ads or distributes other malware. Once your browser is hijacked, you will be given such alert: 'About Internet Explorer Emergency Mode':
About Internet Explorer Emergency Mode
Your PC is infected with malicious software and browse couldn't be launched.
You may use Internet Explorer in Emergency Mode – internal service browser of Microsoft system with limited usability.
Notice: Some sites refuse connection with Internet Explorer in Emergency Mode. In such system warning page will be showed to you.
Fake AVG Antivirus 2011 will also give such misleading security alerts:
Warning! Visiting this site may harm your computer!
This web site probably contains malicious software program, which can cause damage to your computer or perform actions without your permission. Your computer may be infected after visiting such web site.
Warning!
Virtumode is an adware program that tends to monitor your Internet browsing habits and may display targeted advertisements onto your computer screen. Virtumode may also create a malicious DLL file in order to log your keystrokes and send the recorded information to a third party website. Virtumode is an unwanted application and recommended to be removed.
Warning!
Once installed on your machine, NetPumper may start monitoring your web browsing habits, such as what pages you usually load and what search terms you usually type in the search page. NetPumper may also deliver excessive pop-up advertisements even when you are not browsing the Internet. NetPumper also an ability to slow down your computer performance by using your hard drive recourses in order to deliver advertisements on your computer screen.
Warning! Identity theft attempt detected!
Attacker IP:
Attack Target: Microsoft Corp. Keys
Description: Remote host tries to get access to your personal information.
Later, with a reason to offer you its commercial version, AVG Antivirus 2011 (fake) will display:
Attention!
This is a trial version of AVG Antivirus 2011 with limited functionality. To get full version please click 'Get full protection' button below.
Your PC may be vulnerable to viruses and security threats. To protect your PC from potentially malicious threats, you need to activate this copy of AVG Antivirus 2011.
Without a doubt, Fake AVG Antivirus 2011 was created only to trick you into thinking you are infected so that you will then purchase the program. Please use the removal guide below to remove Fake AVG Antivirus 2011 and any related malware from your computer. We strongly recommend you to scan your computer with Spyware Doctor or some other anti-spyware software.
FORUM:
Discuss Fake AVG Antivirus 2011 in
spyware removal forum
Fake AVG Antivirus 2011 properties:
• Changes browser settings
• Shows commercial adverts
• Connects itself to the internet
• Stays resident in background
Fake AVG Antivirus 2011 snapshot:
Automatic Fake AVG Antivirus 2011 removal:
remover for Fake AVG Antivirus 2011