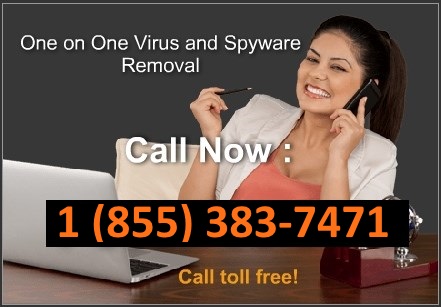 Call Toll Free in the US and Canada!
---
Remove Malware Protection. Description and removal instructions
Title:

Malware Protection

Also known as:

MalwareProtection

Type: Spyware

Severity scale:

(72 / 100)
Malware Protection is a rogue anti-spyware program that uses fake scan results and false security alerts to make you think you are infected. It is promoted through the use of fake online malware scanners, trojans and infected websites. It may come bundled with other malware as well or use software vulnerabilities to enter the system. When the program performs a scan it detects false infections and won't allow you to remove them until you purchase it. Do not purchase it. Otherwise, you will lose your money. Malware Protection is a scam, it won't remove any infections and it won't protect your computer against malware. If you are infected with this rogue program, please use the removal guide below to remove Malware Protection and related malware manually for free or with an automatic removal tool.
While Malware Protection is running you will also see numerous fake security alerts and warnings on your computer. These warnings will state that your computer is infected or that someone is trying to hack your computer.
taskmgr.exe can not start
File taskmgr.exe is infected by W32/Blaster.worm. Please activate Spyware Protection to protect your computer.
Security Warning
Malicious program has been detected. Click here to protect your computer.
It may block other programs on your computer and hijack Internet Explorer as well. There is a code that you can use to regsiter the program (no personal information requared), and stop the annoying pop-ups: SL55J-T54YHJ61-YHG88. Then download Spware Doctor and run a full system scan. It goes without saying that you should ignore anything this program reports to you and get rid of it as soon as possible. Please note that Malware Protection may come bundled with other malware so we strongly recommend you to use anti-spyware program to remove the rogue program and related malware from the system. Also, if you have already purchased it, then you please contact your credit card company and dispute the charges.
FORUM:
Discuss Malware Protection in
spyware removal forum
Malware Protection snapshot:
Automatic Malware Protection removal:
remover for Malware Protection
Malware Protection manual removal:
Kill processes:
defender.exe
HELP:
how to kill malicious processes
Delete registry values:
HKEY_CURRENT_USER\Software\Microsoft\Windows\CurrentVersion\Run "Malware Protection"
HELP:
how to remove registry entries
Delete files:
%UserProfile%\Application Data\defender.exe
HELP:
how to remove harmful files