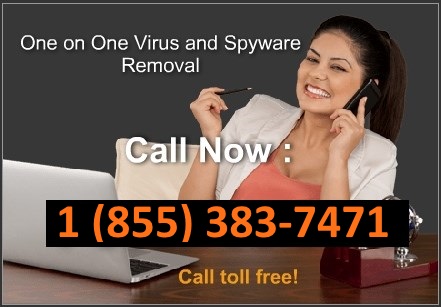 Call Toll Free in the US and Canada!
---
Remove MS Removal Tool. Description and removal instructions
Title:

MS Removal Tool

Also known as:

MSRemovalTool, MS Removal Tool 2011

Type: Spyware

Severity scale:

(64 / 100)
MS Removal Tool is a rogue anti-spyware application from the same family as System Tool. It pretends to be a legitimate security program, but actually it is nothing more but a scam. This rogue program is distributed through the use of Trojan horses, fake online scanners, and infected websites. Once installed, it will pretend to scan your computer for viruses and claim that your computer is infected with spyware, adware, Trojans and other malware. MS Removal Tool will prompt you to pay for a full version of the program to remove the infections from your computer. Don't pay for this rogue program. It won't protect your computer. You should remove MS Removal Tool from your computer as soon as possible. Please use the removal instructions below. You can choose to remove this virus manually or using an automatic MS Removal Tool removal tool.
MS Removal Tool is a very annoying rogue program because it displays fake security alerts and popups without your permission. The rogue program blocks nearly all programs on the infected computer claiming that they are infected with malicious software. The fake error message reads:
Warning!
Application cannot be executed. The file cmd.exe is infected.
Please activate your antivirus software.
It will constantly display fake security warnings about serious security and privacy issues. It will state that you computer is infected.
MS Removal Tool Warning
Your PC is infected with dangerous viruses. Activate antivirus protection to prevent data loss and avoid the theft of your credit card details.
Click here to activate protection.
MS Removal Tool Warning
Intercepting programs that may compromise your privacy and harm your system have been detected on your PC.
Click here to remove them immediately with MS Removal Tool.
Last, but not least, it will change your desktop wallpaper with its own which states that your computer is infected with spyware. The text of the fake background image:
Warning!
Your're in Danger!
Your Computer is infected with Spyware!
All you do with your computer is stored forever in your hard disk. When you visit sites, send emails… All your actions are logged. And it is impossible to remove them with standard tools. Your data is still available for forensics, and in some cases
For your boss, your friends, your wife, your children. Every site you or somebody or even something, like spyware, opened in your browsers, with all the images, and all the downloaded and maybe later removed movies or mp3 songs – ARE STILL THERE and could break your life!
Secure yourself right now!
Removal all spyware from your PC!
It is obvious that MS Removal Tool 2011 is yet another rogue scam. Don't trust it. If you find that your computer has been infected with this rogue program then please uninstall MS Removal Tool from your computer as soon as possible. If you have already purchased it, then you should contact your credit card company and dispute the charges. Then, please follow the removal instructions below. Note, that you will have to reboot your computer in safe mode with networking in order to be able to download the automatic removal tool because MS Removal Tool blocks legitimate malware removal tools in normal mode.
FORUM:
Discuss MS Removal Tool in
spyware removal forum
Related files: [random].exe
MS Removal Tool properties:
• Changes browser settings
• Shows commercial adverts
• Connects itself to the internet
• Stays resident in background
MS Removal Tool snapshot:
Automatic MS Removal Tool removal:
remover for MS Removal Tool
MS Removal Tool manual removal:
Kill processes:
[random].exe
HELP:
how to kill malicious processes
Delete registry values:
KEY_CURRENT_USERSoftwareMicrosoftWindowsCurrentVersionRunOnce "[random]"
HELP:
how to remove registry entries
Delete files:
C:\Documents and Settings\All Users\Application Data\[random]\[random].exe
HELP:
how to remove harmful files
Delete directories: