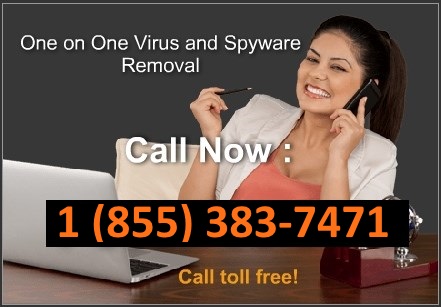 Call Toll Free in the US and Canada!
---
Remove PC Security 2009. Removal instructions
Also known as:
PCSecurity 2009, PC Security2009, PCSecurity2009
Severity scale:
(73 / 100)
PC Security 2009 is another rogue security software. This program is from the same family as Home Antivirus 2009 and WinReanimator. Likely it is promoted trough the use of Trojan-Downloader.Braviax which displays fake security alerts on the infected computer about various malware infections. Most importantly, don not purchase this program. You must uninstall PC Security 2009 as soon as it is detected.
PC Security 2009 might be also promoted on various malicious websites that provide free anti-malware scanners or through the use of fake online ads. Once installed, this parasite will be configured to scan your computer automatically each time you log on into Windows. The scan and provided results are of course false. This program drops files on your computer to simulate various infections. It will claim that your computer is infected with spyware, adware ans trojans. What is more, PC Security2009 will replace the Windows Security Center by its own. At this moment, there might be two Security Centers icons on your taskbar.
To make things worse, PC Security 2009 will flood your computer with very annoying alerts and notifications about useless or unwanted files on your computer. Here are several of those fake alerts:
"WARNING! PC Security 2009 has found 30 useless and unwanted files on your computer!
19 of those those items are considered as critical privacy compromising content
8 of those those items are considered as medium privacy threats
8 of those those items are considered to be junk content of low privacy threats
Personal data at the reach of anyone's hand
Internet history records available
Compromising and adult material stored on your system
Chat session's logs and personal Emails easily reachable"
"Trojan Detected!
A piece of malicious code was found in your system which can replicate itself if no action is taken. Click here to have your system cleaned by PC Security 2009."
"Privacy is at risk!
Attention, keylogging and intercepting scripts were detected. Your private data may be disclosed to third parties. Click here and PC Security 2009 will remove the infection."
PC Security 2009 will slow down your computer and hijack the Internet Explorer. It will take to various malicious websites that promote malicious software. It should be already obvious that this infection must be remove upon detection. PC Security 2009 is a scam, please use the removal guide below to remove this parasite from your computer.

Related files: Uninstall.exe, PCSecurity2009.exe, edydule.db, sisejemaqy.pif, wepyta._sy, avengn.dll, htmlayout.dll, PC_Security2009.exe, pthreadVC2.dll, wscui.cpl, daily.cvd, msvcm80.dll, msvcp80.dll, msvcr80.dll, bezyneluri.dll, hitamoja.db, jagavodo._dl, uwojevuk.reg, xyqimomyte.inf, _scui.cpl, exeneqaze.vbs, ezecep.scr, loturyk.db, sibajisehe.exe, xyluny.dat, hipeh.vbs, imevata.exe, juvugyx.sys, tihavodyru.dl, emytijy.bat, etycipifez._sy, uzasezo.bat, ciwizatyvo.vbs, equcetovyf.scr, huwo.lib, netekoh.pif, PC_Security2009.lnk, qyciq.exe, tufubyvyv.inf, dofevura.ban, ehyzubi.ban, teqiqu.dl, xujite.vbs, uninstall.lnk
PC Security 2009 properties:
• Shows commercial adverts
• Connects itself to the internet
• Stays resident in background
PC Security 2009 snapshot:


Automatic PC Security 2009 removal:
Spyware Doctor
download | review
Malwarebytes Anti Malware
download | review
STOPzilla
download | review
Spy Sweeper
download | review
Prevx1
download | review
PC Security 2009 manual removal:
Kill processes:
PC_Security2009.exe Uninstall.exe sibajisehe.exe imevata.exe
HELP:
how to kill malicious processes
Delete registry values:
HKEY_LOCAL_MACHINE\SOFTWARE\Microsoft\Windows\CurrentVersion\Uninstall\PC_Security2009
HKEY_LOCAL_MACHINE\SOFTWARE\PC_Security2009
HKEY_CURRENT_USER\Control Panel\don't load "scui.cpl"
HKEY_CURRENT_USER\Control Panel\don't load "wscui.cpl"
HKEY_LOCAL_MACHINE\SOFTWARE\Microsoft\Windows\CurrentVersion\Run "PC Security 2009"
HELP:
how to remove registry entries
Unregister DLLs:
AVEngn.dll htmlayout.dll pthreadVC2.dll msvcm80.dll msvcp80.dll msvcr80.dll bezyneluri.dll
HELP:
how to unregister malicious DLLs
Delete files:
edydule.db sisejemaqy.pif wepyta._sy AVEngn.dll htmlayout.dll PC_Security2009.exe pthreadVC2.dll Uninstall.exe wscui.cpl daily.cvd msvcm80.dll msvcp80.dll msvcr80.dll bezyneluri.dll hitamoja.db jagavodo._dl uwojevuk.reg xyqimomyte.inf _scui.cpl exeneqaze.vbs ezecep.scr loturyk.db sibajisehe.exe xyluny.dat hipeh.vbs imevata.exe juvugyx.sys tihavodyru.dl emytijy.bat etycipifez._sy uzasezo.bat ciwizatyvo.vbs equcetovyf.scr huwo.lib netekoh.pif PC_Security2009.lnk qyciq.exe tufubyvyv.inf dofevura.ban ehyzubi.ban teqiqu.dl xujite.vbs Uninstall.lnk
HELP:
how to remove harmful files
Delete directories:
c:\Program Files\PC_Security2009
c:\Program Files\PC_Security2009\data
c:\Program Files\PC_Security2009\Microsoft.VC80.CRT
c:\Program Files\PC_Security2009\Microsoft.VC80.CRT\Microsoft.VC80.CRT.manifest
%UserProfile%\Start Menu\Programs\PC_Security2009
PCSecurity2009.exe
Uninstall.exe