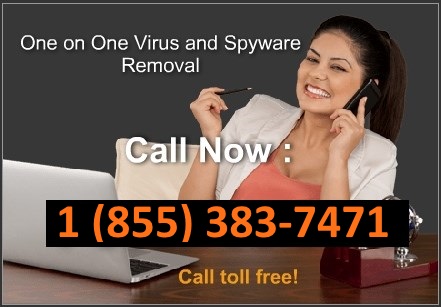 Call Toll Free in the US and Canada!
---
Title:
Pro Antispyware 2009
Type: Malware

Remove Pro Antispyware 2009. Removal instructions
Also known as:
ProAntispyware2009, ProAntispyware 2009, Pro Anti spyware 2009
Severity scale:
(95 / 100)
Pro Antispyware 2009 is rogue anti-spyware but it has a single advantage against other corrupt security tools. Website of ProAntispyware2009 looks legitimate and reputable. It provides much information about the software; there are FAQ and even Awards sections. The image of website may trick visitors and push them into purchasing full version of Antispyware Pro 2009 as it was real. The full version/license of Pro Anti spyware 2009 doesn't exist. Pro Antispyware 2009 is a scam to milk money from people who care about cyber security.
Once on a computer, ProAntispyware 2009 loads pop-ups, reports imaginary infections and demands buying the full version. Avoid this trap! Creators of Pro Antispyware 2009 take the money, but all users get in return is malware and more malware.
Related files: proas2009.exe, gisyflngpshcvuakv.dll
Pro Antispyware 2009 properties:
• Changes browser settings
• Shows commercial adverts
• Connects itself to the internet
• Stays resident in background
Pro Antispyware 2009 snapshot:
Automatic Pro Antispyware 2009 removal:
STOPzilla
download | review
We are testing STOPzilla's efficiency at removing Pro Antispyware 2009
(2012-04-01 08:39:20)
Malwarebytes Anti Malware
download | review
We are testing Malwarebytes Anti Malware's efficiency at removing Pro Antispyware 2009
(2012-04-01 08:39:20)
Spyware Doctor
download | review | tutorial
We are testing Spyware Doctor's efficiency at removing Pro Antispyware 2009
(2012-04-01 08:39:20)
XoftSpySE Anti Spyware
download | review
Pro Antispyware 2009 manual removal:
Kill processes:
proas2009.exe
HELP:
how to kill malicious processes
Delete registry values:
HKEY_CURRENT_USER\Software\{EBFF3366-F653-ACA1-0798-E062A58FA824}
HKEY_CURRENT_USER\Software\Microsoft\Windows\CurrentVersion\Ext\Stats\{FDA08241-09F3-2DBE-22B1-5B44B581231C}
HKEY_CURRENT_USER\Software\Solt Lake Software
HKEY_CLASSES_ROOT\CLSID\{FDA08241-09F3-2DBE-22B1-5B44B581231C}
HKEY_LOCAL_MACHINE\SOFTWARE\Microsoft\Windows\CurrentVersion\Explorer\Browser Helper Objects\{FDA08241-09F3-2DBE-22B1-5B44B581231C}
HKEY_LOCAL_MACHINE\SOFTWARE\Microsoft\Windows\CurrentVersionNINSTALLZymaulreqvtfzbe
HKEY_LOCAL_MACHINE\SOFTWARE\Microsoft\Windows\CurrentVersion\Run "mfhsornwnduy"
HELP:
how to unregister malicious DLLs
Delete files:
gisyflngpshcvuakv.dll proas2009.exe
HELP:
how to remove harmful files
Information added: 2008-10-22 04:59:36
Information updated: 2012-04-01 06:02:05