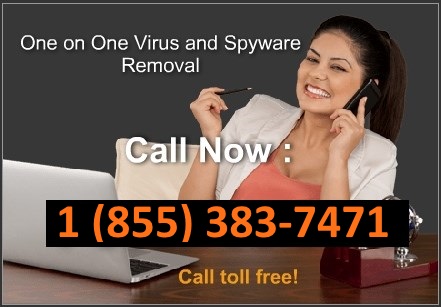 Call Toll Free in the US and Canada!
---
Remove Registry Defender Platinum
. Description and removal instructions
Title: Registry Defender Platinum

Also known as:

RegistryDefender Platinum, RegistryDefenderPlatinum

Type: Malware

Severity scale:

(62 / 100)
Registry Defender Platinum is a fake registry cleaner, rogue registry repair application. At first glance Registry Defender Platinum looks like a normal application with various useful functions and tools, such as registry cleaner, disk cleanup utility, defragment tool, startup items cleaner and others. Nevertheless, RegistryDefender Platinum actually displays false system registry errors and other similar problems. Trial version of Registry DefenderPlatinum is able to fix only 20 registry errors. In order to remove all those errors and to ensure further protection user has to purchase full version of this unwanted application.
Usually, RegistryDefenderPlatinum is advertised via trojan viruses such as the notorious Vundo. Last-mentioned trojan virus displays bogus notifications and promotes Registry Defender Platinum. Once installed and active, the rogue is configured to start automatically when computer turns on. Then Registry Defender Platinum performs fake system scan and states that computer has numerous Windows Registry problems, though, it doesn't list detailed problem description. This is just another suspicious fact, because those problems might actually be legitimate system files. If your computer is infected with Registry Defender Platinum, then you should remove it as soon as possible using free removal guide shown bellow.
FORUM:
Discuss Registry Defender Platinum in
spyware removal forum
Related files: User Guide.lnk, RD Platinum v5.lnk, Customer Support.lnk, Registry-Defender v5.lnk, report.csv, ProgramData, scan-bar-pulse, scan-bar-100, repair-bar, User Guide.url, updater.exe, Uninstall.exe, RDPlatinumv5.exe.manifest, RDPlatinumv5.exe, install.sss, install.log, Customer Support.url
Registry Defender Platinum properties:
• Changes browser settings
• Shows commercial adverts
• Connects itself to the internet
• Stays resident in background
Registry Defender Platinum snapshot:
Automatic Registry Defender Platinum removal:
remover for Registry Defender Platinum
Registry Defender Platinum manual removal:
Kill processes:
RDPlatinumv5.exe Uninstall.exe Updater.exe
HELP:
how to kill malicious processes
Delete registry values:
HKEY_CURRENT_USER\Software\VB and VBA Program Settings\RD Platinum v5.0
HKEY_LOCAL_MACHINE\SOFTWARE\Microsoft\Windows\CurrentVersionNINSTALL\{B26CAA68-6EBF-4A30-A0F0-0A0BFE3DA5DD}
HKEY_LOCAL_MACHINE\software\microsoft\windows\currentversionNinstall\RegistryDefenderPlatinum
HKEY_LOCAL_MACHINE\software\microsoft\windows\currentversionNinstall\RegistryDefenderPlatinum displayicon
HKEY_LOCAL_MACHINE\software\microsoft\windows\currentversionNinstall\RegistryDefenderPlatinum displayname
HKEY_LOCAL_MACHINE\software\microsoft\windows\currentversionNinstall\RegistryDefenderPlatinum shortcutpath
HKEY_LOCAL_MACHINE\software\microsoft\windows\currentversionNinstall\RegistryDefenderPlatinum uninstallstring
HELP:
how to remove registry entries
Delete files:
Customer Support.url INSTALL.LOG install.sss RDPlatinumv5.exe RDPlatinumv5.exe.manifest Uninstall.exe Updater.exe User Guide.url repair-bar scan-bar-100 scan-bar-pulse c:\\ProgramData report.csv Registry-Defender v5.lnk Customer Support.lnk RD Platinum v5.lnk User Guide.lnk
HELP:
how to remove harmful files
Delete directories:
c:\Program Files\Angle Interactive
c:\Program Files\Angle Interactive\RD Platinum v5.0
c:\ProgramData\RD Platinum v5.0\backup
%UserProfile%\Start Menu\Programs\Registry Defender