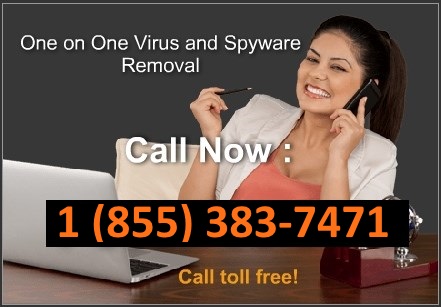 Call Toll Free in the US and Canada!
---
Title:
Security Master AV
Type: Rogue Antispyware

Remove Security Master AV. Removal instructions
Also known as:
SecurityMasterAV, SecurityMaster AV
Severity scale:
(68 / 100)
Security Master AV is a rogue anti-spyware program from the same family as My Security Engine and CleanUp Antivirus. As a typical fake anti-spyware program it imitates a system scan and claims that your computer is infected with malicious software. The bogus program creates harmless files on your computer and then detect those files as viruses. Finally, it asks to pay for a full version of the program to remove the infections and to make your computer more secure. Moreover, Security Master AV displays fake security warnings and and pop-ups claiming that your sensitive information can be stolen or that your PC is under attack from a remote computer. It goes without saying that you should remove Security Master AV from your computer as soon as possible. Some of the fake security alerts read:
Warning! Identity theft attempt detected
Hidden Connection IP:
Security Risk: High
Target: Microsoft Corporation Keys
Warning! Virus detected
Threat Detected: Trojan-Spy.HTML.Citifraud
SecurityMasterAV is promoted mostly through the use of Trojans, fake online scanners and other misleading websites. While running, Security Master AV will block legit antivirus and anti-spyware programs, disable task manager, registry editor and other useful system tools to protect itself from being removed. It will hijack Internet Explorer and block security related websites or redirect to various misleading websites that promote rogue security software. As you can see, Security Master AV is nothing more but a scam. If you find that your computer is infected with this bogus program please use the removal instructions below to remove Security Master AV from your computer either manually or with an automatic removal tool. If you have already purchased this fake program, then contact your credit card company immediately and dispute the charges.
Related files: tjd.tmp, tempdoc.tmp, sld.sys, sld.exe, sld.drv, runddlkey.drv, runddl.sys, runddl.dll, PE.dll, kernel32.drv, FS.sys, exec.dll, DBOLE.tmp, DBOLE.exe, CLSV.dll, ANTIGEN.dll, SMMPIBBZGHAV.cfg, sqlite3.dll, SM345d.exe, mozcrt19.dll, 16.mof, runddlkey.dll, tjd.sys, tjd.drv, std.exe, PE.tmp, PE.sys, PE.exe, PE.drv, gid.drv, FS.drv, energy.tmp, ddv.sys, ddv.dll, DBOLE.sys, CLSV.drv, cid.dll, antigen.exe, ANTIGEN.drv, cookies.sqlite, Security Master AV.lnk, vd952342.bd, SMAV.ico, SM8d7c.exe, 25.mof
Security Master AV properties:
• Changes browser settings
• Shows commercial adverts
• Connects itself to the internet
• Stays resident in background
Security Master AV snapshot:


Automatic Security Master AV removal:
STOPzilla
download | review
Tested and Confirmed!
STOPzilla removes Security Master AV (2010-05-26 03:51:38)
Malwarebytes Anti Malware
download | review
Tested and Confirmed!
Malwarebytes Anti Malware removes Security Master AV (2010-05-26 03:51:38)
Spyware Doctor
download | review | tutorial
We are testing Spyware Doctor's efficiency at removing Security Master AV
(2012-03-05 01:58:31)
XoftSpySE Anti Spyware
download | review
Security Master AV manual removal:
Kill processes:
SM345d.exe sld.exe DBOLE.exe SM8d7c.exe ANTIGEN.exe std.exe
HELP:
how to kill malicious processes
Delete registry values:
HKEY_CURRENT_USERSoftware3
HKEY_CLASSES_ROOTCLSID{3F2BBC05-40DF-11D2-9455-00104BC936FF}
HKEY_CLASSES_ROOTSM345d.DocHostUIHandler
HKEY_USERS.DEFAULTSoftwareMicrosoftInternet ExplorerSearchScopes "URL" = "http://findgala.com/?&uid=7&q={searchTerms}"
HKEY_CURRENT_USERSoftwareClassesSoftwareMicrosoftInternet ExplorerSearchScopes "URL" = "http://findgala.com/?&uid=7&q={searchTerms}"
HKEY_CURRENT_USERSoftwareMicrosoftInternet ExplorerDownload "RunInvalidSignatures" = "1"
HKEY_CURRENT_USERSoftwareMicrosoftWindowsCurrentVersionRun "Security Master AV"
HKEY_CLASSES_ROOTSoftwareMicrosoftInternet ExplorerSearchScopes "URL" = "http://findgala.com/?&uid=7&q={searchTerms}"
HKEY_CURRENT_USERSoftwareMicrosoftInternet ExplorerDownload "CheckExeSignatures" = "no"
HELP:
how to remove registry entries
Unregister DLLs:
mozcrt19.dll PE.dll runddl.dll exec.dll CLSV.dll ANTIGEN.dll sqlite3.dll cid.dll ddv.dll runddlkey.dll
HELP:
how to unregister malicious DLLs
Delete files:
16.mof mozcrt19.dll SM345d.exe SMAV.ico sqlite3.dll vd952342.bd SMMPIBBZGHAV.cfg Security Master AV.lnk cookies.sqlite Security Master AV.lnk ANTIGEN.dll CLSV.dll DBOLE.exe DBOLE.tmp ddv.sys energy.tmp exec.dll FS.sys kernel32.drv PE.dll runddl.dll runddl.sys runddlkey.drv sld.drv sld.exe sld.sys tempdoc.tmp tjd.tmp
HELP:
how to remove harmful files
Information added: 2010-05-26 03:51:38
Information updated: 2012-03-04 23:21:16