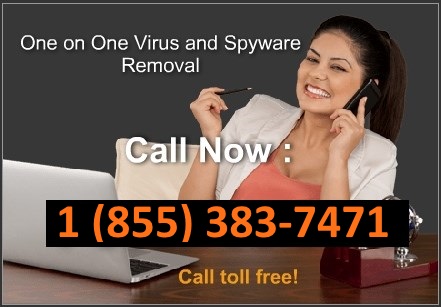 Call Toll Free in the US and Canada!
---
Remove Security Scanner. Removal instructions
Also known as:
Security Scanner 2012
Severity scale:
(96 / 100)
Security Scanner is a rogue antivirus program that was designed by computer hackers in order to steal money from random computer users. It is clearly released by the same bad guys who should be blamed for Security Tool or Security Shield or Security Shield 2011 release and distribution. The program warns that your system is badly infected by displaying tons of security notifications and pop up ads. Security Scanner also detects a bunch of system threats which in fact don't even exist on your machine. However, the application warns that your system is at risk and if you don't do anything about it, you may get into a serious problem. Here is how some of the security notifications by Security Scanner look like:
Security Scanner Warning
Spyware.IEMonster process is found. This is virus that is trying to send your passwords from Internet browser (Explorer, Mozilla Firefox, Outlook & others) for the third-parties.
Click here to protect your data with Security Scanner.
Security Scanner Warning
Harmful software have been detected at your PC.
Click here to deactivate it.
Security Scanner Warning
Security Scanner has found viruses at your system.
We highly recommend to get license for Security Scanner to remove harmful software now.
Security Scanner spreads on computers using Trojan viruses. Trojans are able to infiltrate rogue application to any computer system without users permission. This way Security Scanner gets inside the system really easily. Once there it constantly imitates performing system scan and reports about tons of infections that have been detected on your machine. In order to remove them you will be recommended getting a full version of Security Scanner. The program will claim that only a full version of the program is able to finish the scan and remove all unwanted files from your machine.
Unfortunately, the truth is different. Security Scanner is not related to security tools in any sense. It doesn't even have that full version which is always asked to be purchased. The truth is that Security Scanner is a fake application that spreads on the system just to earn money buy making people buy its useless invention. It creates tons of situation that lead you to thinking that your system is infected. Even when you try to browse the Internet, your system will not open any of the websites and instead display ths warning:
Warning message from Internet browser. This page under virus attack. This may crash your system.

This may be caused by:

Virus content founded at this site trying to install its components.
Malicious & unknown network processes are determined.
Your system is under virus attack
Negative references from other citizens concerning this web page.
Your system ports and backdoors have been checked by visited page for external access.

Recommendations:

Obtain a license of "Security Scanner" to protect your PC for the safest browsing Internet pages (desirable)
Launch spyware, virus and malware scanning process.
Keep browsing
What you have to do if you detected this badware on your machine is to remove Security Scanner as soon as possible. If you try to do that you will probably see how difficult that is. The program usually does not allow running any other application, which also includes your security tools. That's is why before downloading any antispyware program, you must stop the process of Security Scanner first from your task manager. Then when the process of this rogue is stopped, you can start downloading a legitimate antispyware program. Only removing Security Scanner will completely ensure that your system will be at its previous condition. If you have paid for this badware, please contact your credit card company and dispute the charges.
In order to remove you virus, you should download SpyHunter. If you find yourself disabled from getting online, reboot your PC to Safe Mode with networking first.
Security Scanner snapshot:
Automatic Security Scanner removal:
STOPzilla
download | review
We are testing STOPzilla's efficiency at removing Security Scanner
(2012-02-13 03:40:40)
Malwarebytes Anti Malware
download | review
We are testing Malwarebytes Anti Malware's efficiency at removing Security Scanner
(2012-02-13 03:40:40)
Spyware Doctor
download | review | tutorial
We are testing Spyware Doctor's efficiency at removing Security Scanner
(2012-02-13 03:40:40)
XoftSpySE Anti Spyware
download | review
Security Scanner manual removal:
Kill processes:
%LocalAppData%\[random].exe
HELP:
how to kill malicious processes
Delete registry values:
HKEY_CURRENT_USER\Software\Microsoft\Windows\CurrentVersion\RunOnce "[random]
HELP:
how to remove registry entries
Delete files:
%LocalAppData%\[random].exe
HELP:
how to remove harmful files
Information added: 2012-02-13 03:40:40
Information updated: 2012-02-13 05:00:04