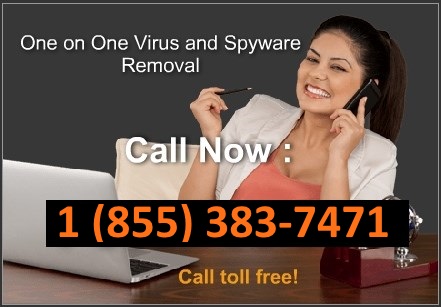 Call Toll Free in the US and Canada!
---
Remove Win 7 Antispyware 2012. Description and removal instructions
Title:

Win 7 Antispyware 2012

Also known as:

Win 7 Antispyware 2012

Type: Spyware

Severity scale:

(72 / 100)
Win 7 Antispyware 2012 is a rogue antispyware program. As a typical rogue anti-spyware program Win 7 Antispyware 2012 is usually distributed and installed through the use of Trojans that come from misleading websites that pretend to be online anti-malware scanners. What is more, trojans can also come bundled with other malicious software. On way or another, when trojan virus is installed, it will download and install Win 7 Antispyware 2012 onto your computer. Once installed, Win 7 Antispyware 2012 will be configured to run automatically each time you logon into Windows. While running, this fake antivirus program will simulate a system scan and detect legitimate Windows files or non-existing files as infections. Furthermore, Win 7 Antispyware 2012 will flood your PC with popups and fake security warnings to mislead you into thinking that there are various harmful files on your computer. This is done to create a reason for the user to buy Win 7 Antispyware 2012 "licensed version", which is completely and utterly non-functional. If you buy it – consider yourself scammed. As you can see, all those fake alerts false scan results are displayed only to scare you. If you are infected with this rogue, please use these removal instructions below, which will help you to remove Win 7 Antispyware 2012 from your computer manually for free or with an automatic removal tool.
FORUM:
Discuss Win 7 Antispyware 2012 in
spyware removal forum
Automatic Win 7 Antispyware 2012 removal:
remover for Win 7 Antispyware 2012
Win 7 Antispyware 2012 manual removal:
Kill processes:
ppn.exe
HELP:
how to kill malicious processes
Delete registry values:
HKEY_USERS\.DEFAULT\Software\Microsoft\Internet Explorer\BrowserEmulation "TLDUpdates" = '1'
HKEY_CURRENT_USER\Software\Classes\.exe\shell\open\command "(Default)" = '"%LocalAppData%\kdn.exe" -a "%1″ %*'
HKEY_CURRENT_USER\Software\Classes\exefile\shell\open\command "(Default)" = '"%LocalAppData%\kdn.exe" -a "%1″ %*'
HKEY_CLASSES_ROOT\.exe\shell\open\command "(Default)" = '"%LocalAppData%\kdn.exe" -a "%1″ %*'
HKEY_LOCAL_MACHINE\SOFTWARE\Clients\StartMenuInternet\FIREFOX.EXE\shell\open\command "(Default)" = '"%LocalAppData%\kdn.exe" -a "C:\Program Files\Mozilla Firefox\firefox.exe"'
HKEY_LOCAL_MACHINE\SOFTWARE\Clients\StartMenuInternet\FIREFOX.EXE\shell\safemode\command "(Default)" = '"%LocalAppData%\kdn.exe" -a "C:\Program Files\Mozilla Firefox\firefox.exe" -safe-mode'
HKEY_LOCAL_MACHINE\SOFTWARE\Clients\StartMenuInternet\IEXPLORE.EXE\shell\open\command "(Default)" = '"%LocalAppData%\kdn.exe" -a "C:\Program Files\Internet Explorer\iexplore.exe"'
HKEY_LOCAL_MACHINE\SOFTWARE\Microsoft\Security Center "AntiVirusOverride" = '1'
HKEY_LOCAL_MACHINE\SOFTWARE\Microsoft\Security Center "FirewallOverride" = '1'
HELP:
how to remove registry entries
Delete files:
%AllUsersProfile%3F7PNVFNCSJK2E86ABFBJ5H %LOCALAPPDATA%\PPN.EXE %TEMP%3F7PNVFNCSJK2E86ABFBJ5H %LOCALAPPDATA%\U3F7PNVFNCSJK2E86ABFBJ5H %APPDATA%\TEMPLATES\U3F7PNVFNCSJK2E86ABFBJ5H
HELP:
how to remove harmful files