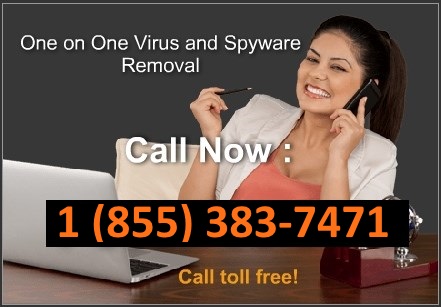 Call Toll Free in the US and Canada!
---
Remove WinCleaner 2009. Description and removal instructions
Title:

WinCleaner 2009

Also known as:

Win Cleaner 2009, WinCleaner2009

Type: Malware

Severity scale:

(70 / 100)
WinCleaner 2009 is another fake anti-malware application. Likely, it was designed by the same group of cyber-thieves who had created such a rogue anti-spyware programs as Win Antivirus Vista/XP and ASC AntiSpyware. Win Cleaner 2009 was built upon the open source security engine called ClamWin. ClamWin itself is a reliable anti-malware engine. It allows developers to integrate anti-malware technology into their products. However, WinCleaner integrates ClamWin in more complicated way so that it detects legitimate Windows programs as infections. What is more, WinCleaner 2009 uses Trojan viruses that displays even more fake security problems and privacy issues.
Once installed and active, WinCleaner 2009 performs a fake system scan and reports bogus results about various infections. It shows only infections, but not the files that are infected, so user actually can not remove those files manually. Also, this parasite shows a screen with known Windows programs and states that they are all infected. Of course in reality they are not infected. All the infections are made up in order to scare users, hopping that they will buy WinCleaner 2009. It is strongly recommended to disregard any warnings this program can display and remove it from PC immediately.
FORUM:
Discuss WinCleaner 2009 in
spyware removal forum
Related files: WinCleaner, antispyware_uninstall.exe, clamscan.exe, default.xml, explorermenu.dll, freshclam.exe, ieplugin.dll, ignore.xml, libclamav.dll, quarantine.xml, settings.xml, update.exe, WinCleaner.exe, conf, clamd.conf, freshclam.conf, data, block.reg, block_un.reg, daily.cvd, database.dat, main.cvd, Microsoft.VC80.CRT, Microsoft.VC80.CRT.manifest, msvcm80.dll, msvcp80.dll, msvcr80.dll, modules, explorermenu212.dll, ieplugin163.dll, Quarantine, Win Cleaner.lnk, WinCleaner 2009, ASC-AntiSpyware.lnk
WinCleaner 2009 properties:
• Changes browser settings
• Shows commercial adverts
• Connects itself to the internet
• Stays resident in background
WinCleaner 2009 snapshot:
Automatic WinCleaner 2009 removal:
remover for WinCleaner 2009
WinCleaner 2009 manual removal:
Kill processes:
AntiSpyware_Uninstall.exe clamscan.exe freshclam.exe WinCleaner.exe
HELP:
how to kill malicious processes
Delete registry values:
HKEY_CLASSES_ROOT\Folder\shellex\ContextMenuHandlers\Scan with ASC-AntiSpyware
HKEY_LOCAL_MACHINE\SOFTWARE\Microsoft\Windows\CurrentVersion\Explorer\Browser Helper Objects\{2F3D01F3-2A8E-4814-AA0F-8315172D22BF}
HKEY_LOCAL_MACHINE\SOFTWARE\Microsoft\Windows\CurrentVersionNINSTALL\WINCLEANER
HELP:
HOW TO UNREGISTER MALICIOUS DLLS
DELETE FILES:
C:\\PROGRAM FILES\\WINCLEANER C:\\PROGRAM FILES\\WINCLEANER\\ANTISPYWARE_UNINSTALL.EXE C:\\PROGRAM FILES\\WINCLEANER\\CLAMSCAN.EXE C:\\PROGRAM FILES\\WINCLEANER\\DEFAULT.XML C:\\PROGRAM FILES\\WINCLEANER\\EXPLORERMENU.DLL C:\\PROGRAM FILES\\WINCLEANER\\FRESHCLAM.EXE C:\\PROGRAM FILES\\WINCLEANER\\IEPLUGIN.DLL C:\\PROGRAM FILES\\WINCLEANER\\IGNORE.XML C:\\PROGRAM FILES\\WINCLEANER\ibclamav.dll c:\\Program Files\\WinCleaner\\quarantine.xml c:\\Program Files\\WinCleaner\\settings.xml c:\\Program Files\\WinCleaner\PDATE.EXE C:\\PROGRAM FILES\\WINCLEANER\\WINCLEANER.EXE C:\\PROGRAM FILES\\WINCLEANER\\CONF C:\\PROGRAM FILES\\WINCLEANER\\CONF\\CLAMD.CONF C:\\PROGRAM FILES\\WINCLEANER\\CONF\\FRESHCLAM.CONF C:\\PROGRAM FILES\\WINCLEANER\\DATA C:\\PROGRAM FILES\\WINCLEANER\\DATA\\BLOCK.REG C:\\PROGRAM FILES\\WINCLEANER\\DATA\\BLOCK_UN.REG C:\\PROGRAM FILES\\WINCLEANER\\DATA\\DAILY.CVD C:\\PROGRAM FILES\\WINCLEANER\\DATA\\DATABASE.DAT C:\\PROGRAM FILES\\WINCLEANER\\DATA\\MAIN.CVD C:\\PROGRAM FILES\\WINCLEANER\\MICROSOFT.VC80.CRT C:\\PROGRAM FILES\\WINCLEANER\\MICROSOFT.VC80.CRT\\MICROSOFT.VC80.CRT.MANIFEST C:\\PROGRAM FILES\\WINCLEANER\\MICROSOFT.VC80.CRT\\MSVCM80.DLL C:\\PROGRAM FILES\\WINCLEANER\\MICROSOFT.VC80.CRT\\MSVCP80.DLL C:\\PROGRAM FILES\\WINCLEANER\\MICROSOFT.VC80.CRT\\MSVCR80.DLL C:\\PROGRAM FILES\\WINCLEANER\\MODULES C:\\PROGRAM FILES\\WINCLEANER\\MODULES\\EXPLORERMENU212.DLL C:\\PROGRAM FILES\\WINCLEANER\\MODULES\\IEPLUGIN163.DLL C:\\PROGRAM FILES\\WINCLEANER\\QUARANTINE %USERPROFILE%\\DESKTOP\\WIN CLEANER.LNK %USERPROFILE%\\START MENU\\PROGRAMS\\WINCLEANER 2009 %USERPROFILE%\\START MENU\\PROGRAMS\\STARTUP\\ASC-ANTISPYWARE.LNK %USERPROFILE%\\START MENU\\PROGRAMS\\WINCLEANER 2009\\WIN CLEANER.LNK
HELP:
HOW TO REMOVE HARMFUL FILES