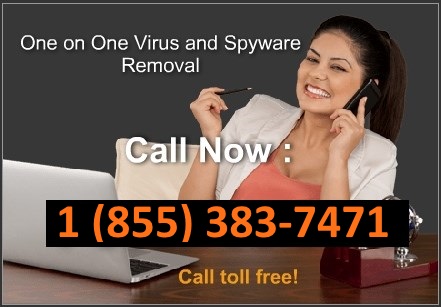 Call Toll Free in the US and Canada!
---
Title:
Windows Basic Antivirus
Type: Rogue Antispyware

Remove Windows Basic Antivirus. Removal instructions
Also known as:
WindowsBasicAntivirus
Severity scale:
(80 / 100)
Windows Basic Antivirus is rogue antispyware program that pretends to be a useful and legitimate security product. Be attentive and don't fall into this scam, which needs to be removed instead of being trusted using legit anti-spyware software. As the most of rogue anti-spywares, Windows Basic Antivirus is distributed via trojan horses that sneak inside a targeted system through security exploits or software vulnerabilities. It is also distributed via fake online virus scanners and infected websites. This intrusion stays undetected and Windows Basic Antivirus starts manifesting itself only after being installed into the compromised computer. This rogue program displays fake security alerts and notifications saying that your computer is infected with spyware and other malware, for example keyloggers:
Error

Keylogger activity detected. System information security is at risk.

It is recommended to activate protection and run a full system scan.
Moreover, Windows Basic Antivirus starts bogus system scanners as well that simulates checking your computer for infections and are expected to push users into purchasing the license. It finds malware all the time, even if there are no malicious files on your computer, and make victims think they badly need to fix everything using Windows Basic Antivirus. To encourage people into buying the license, it displays such fake warnings:
Error

Software without a digital signature detected.

Your system files are at risk. We strongly advise you to activate your protection.
It is obvious that all these tactics are supposed to end up with getting you to purchase Windows Basic Antivirus commercial version. Which is a scam. It's very important to stay away from it and ignore such "recommendations". You should remove this rogue anti-spyware from your computer immediately. Use the automatic removal tool from this page and get rid of Windows Basic Antivirus.
Windows Basic Antivirus snapshot:
Automatic Windows Basic Antivirus removal:
STOPzilla
download | review
We are testing STOPzilla's efficiency at removing Windows Basic Antivirus
(2012-02-28 07:11:09)
Malwarebytes Anti Malware
download | review
We are testing Malwarebytes Anti Malware's efficiency at removing Windows Basic Antivirus
(2012-02-28 07:11:09)
Spyware Doctor
download | review | tutorial
We are testing Spyware Doctor's efficiency at removing Windows Basic Antivirus
(2012-02-28 07:11:09)
XoftSpySE Anti Spyware
download | review
Windows Basic Antivirus manual removal:
Kill processes:
Inspector-[rnd].exe
HELP:
how to kill malicious processes
Delete registry values:
HKEY_LOCAL_MACHINE\SOFTWARE\Microsoft\Internet Explorer\Main\FeatureControl\FEATURE_ERROR_PAGE_BYPASS_ZONE_CHECK_FOR_HTTPS_KB954312
HKEY_CURRENT_USER\Software\Microsoft\Windows\CurrentVersion\Internet Settings "WarnOnHTTPSToHTTPRedirect" = 0
HKEY_CURRENT_USER\Software\Microsoft\Windows\CurrentVersion\Policies\System "DisableRegedit" = 0
HKEY_CURRENT_USER\Software\Microsoft\Windows\CurrentVersion\Policies\System "DisableRegistryTools" = 0
HKEY_CURRENT_USER\Software\Microsoft\Windows\CurrentVersion\Policies\System "DisableTaskMgr" = 0
HKEY_CURRENT_USER\Software\Microsoft\Windows\CurrentVersion\Run "Inspector"
HKEY_CURRENT_USER\Software\Microsoft\Windows\CurrentVersion\Settings "ID" = 0
HKEY_CURRENT_USER\Software\Microsoft\Windows\CurrentVersion\Settings "net" = "2012-2-17_2"
HKEY_CURRENT_USER\Software\Microsoft\Windows\CurrentVersion\Settings "UID" = "rudbxijemb"
HKEY_LOCAL_MACHINE\SOFTWARE\Microsoft\Windows NT\CurrentVersion\Image File Execution Options\_avp32.exe
HKEY_LOCAL_MACHINE\SOFTWARE\Microsoft\Windows NT\CurrentVersion\Image File Execution Options\_avpcc.exe
HKEY_LOCAL_MACHINE\SOFTWARE\Microsoft\Windows NT\CurrentVersion\Image File Execution Options\ashDisp.exe
HKEY_LOCAL_MACHINE\SOFTWARE\Microsoft\Windows NT\CurrentVersion\Image File Execution Options\divx.exe
HKEY_LOCAL_MACHINE\SOFTWARE\Microsoft\Windows NT\CurrentVersion\Image File Execution Options\mostat.exe
HKEY_LOCAL_MACHINE\SOFTWARE\Microsoft\Windows NT\CurrentVersion\Image File Execution Options\platin.exe
HKEY_LOCAL_MACHINE\SOFTWARE\Microsoft\Windows NT\CurrentVersion\Image File Execution Options\tapinstall.exe
HKEY_LOCAL_MACHINE\SOFTWARE\Microsoft\Windows NT\CurrentVersion\Image File Execution Options\zapsetup3001.exe
HELP:
how to unregister malicious DLLs
Delete files:
%appdata%\npswf32.dll %appdata%\Inspector-[3 random characters].exe %desktopdir%\Windows Basic Antivirus.lnk %appdata%\result.db %StartMenu%\Programs\Windows Basic Antivirus.lnk
HELP:
how to remove harmful files
Information added: 2012-02-28 07:11:09
Information updated: 2012-03-02 00:54:24