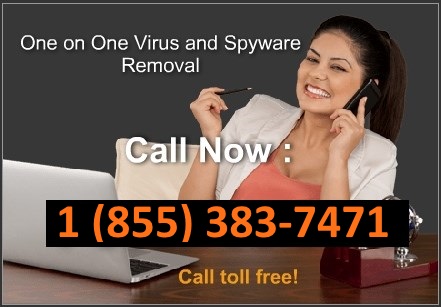 Call Toll Free in the US and Canada!
---
Title: Windows Firewall Constructor

Type: Rogue Antispyware

Remove Windows Firewall Constructor
. Removal instructions
Also known as:
WindowsFirewallConstructor
Severity scale:
(72 / 100)
Windows Firewall Constructor is a rogue anti-spyware program that uses fake security alerts and non-existent infection as a tactic to scare you into thinking that your computer in infected with malware. It is installed through fake online malware scanners, trojans and hacked sites. It may come bundled with other malware as well or use software vulnerabilities to enter the targeted system. However, most of the time Windows Firewall Constructor has to be manually installed. When the program performs a fake scan it will detect non-existent infections and won't allow you to remove them until you purchase the rogue program. Found infections either do not exist or can't actually damage your computer since they are not harmless. Do not purchase it. Otherwise, you will lose your money and you may be exposed to identity theft. Windows Firewall Constructor is a scam program, it won't remove any infections and it won't protect your computer from viruses whatsoever. If you are infected with this rogue program, use the removal guide below to remove Windows Firewall Constructor and related malware as soon as possible.
While Windows Firewall Constructor is running you will also see many fake security alerts and notifications on your computer. These warnings will state that your computer is infected.
Error
Keylogger activity detected. System information security is at risk.
It is recommended to activate protection and run a full system scan.
Error
Software without a digital signature detected.
Your system files are at risk. We strongly advise you to activate your protection.
It blocks other programs on your computer and hijacks web browsers as well. It goes without saying that you should ignore anything this program reports to you and uninstall it immediately. Please note that Windows Firewall Constructor may come bundled with other malware or even rootkits so we strongly recommend you to use legit anti-spyware program to remove the rogue program and related malware from the system. Also, if you have already purchased it, then you please contact your credit card company and dispute the charges. If you can't run anti-spyware program in normal mode, then you can reboot your computer in safe mode with networking and try again.
Windows Firewall Constructor snapshot:
Automatic Windows Firewall Constructor removal:
STOPzilla
download | review
We are testing STOPzilla's efficiency at removing Windows Firewall Constructor
(2012-02-29 08:42:37)
Malwarebytes Anti Malware
download | review
We are testing Malwarebytes Anti Malware's efficiency at removing Windows Firewall Constructor
(2012-02-29 08:42:37)
Spyware Doctor
download | review | tutorial
We are testing Spyware Doctor's efficiency at removing Windows Firewall Constructor
(2012-02-29 08:42:37)
XoftSpySE Anti Spyware
download | review
Windows Firewall Constructor manual removal:
Kill processes:
Inspector-[rnd].exe
HELP:
how to kill malicious processes
Delete registry values:
HKEY_LOCAL_MACHINE\SOFTWARE\Microsoft\Internet Explorer\Main\FeatureControl\FEATURE_ERROR_PAGE_BYPASS_ZONE_CHECK_FOR_HTTPS_KB954312
HKEY_CURRENT_USER\Software\Microsoft\Windows\CurrentVersion\Internet Settings "WarnOnHTTPSToHTTPRedirect" = 0
HKEY_CURRENT_USER\Software\Microsoft\Windows\CurrentVersion\Policies\System "DisableRegedit" = 0
HKEY_CURRENT_USER\Software\Microsoft\Windows\CurrentVersion\Policies\System "DisableRegistryTools" = 0
HKEY_CURRENT_USER\Software\Microsoft\Windows\CurrentVersion\Policies\System "DisableTaskMgr" = 0
HKEY_CURRENT_USER\Software\Microsoft\Windows\CurrentVersion\Run "Inspector"
HKEY_CURRENT_USER\Software\Microsoft\Windows\CurrentVersion\Settings "ID" = 0
HKEY_CURRENT_USER\Software\Microsoft\Windows\CurrentVersion\Settings "net" = "2012-2-17_2"
HKEY_CURRENT_USER\Software\Microsoft\Windows\CurrentVersion\Settings "UID" = "rudbxijemb"
HKEY_LOCAL_MACHINE\SOFTWARE\Microsoft\Windows NT\CurrentVersion\Image File Execution Options\_avp32.exe
HKEY_LOCAL_MACHINE\SOFTWARE\Microsoft\Windows NT\CurrentVersion\Image File Execution Options\_avpcc.exe
HKEY_LOCAL_MACHINE\SOFTWARE\Microsoft\Windows NT\CurrentVersion\Image File Execution Options\ashDisp.exe
HKEY_LOCAL_MACHINE\SOFTWARE\Microsoft\Windows NT\CurrentVersion\Image File Execution Options\divx.exe
HKEY_LOCAL_MACHINE\SOFTWARE\Microsoft\Windows NT\CurrentVersion\Image File Execution Options\mostat.exe
HKEY_LOCAL_MACHINE\SOFTWARE\Microsoft\Windows NT\CurrentVersion\Image File Execution Options\platin.exe
HKEY_LOCAL_MACHINE\SOFTWARE\Microsoft\Windows NT\CurrentVersion\Image File Execution Options\tapinstall.exe
HKEY_LOCAL_MACHINE\SOFTWARE\Microsoft\Windows NT\CurrentVersion\Image File Execution Options\zapsetup3001.exe
HELP:
how to unregister malicious DLLs
Delete files:
%appdata%\npswf32.dll %appdata%\Inspector-[3 random characters].exe %desktopdir%\Windows Firewall Constructor.lnk %appdata%\result.db %StartMenu%\Programs\Windows Firewall Constructor.lnk
HELP:
how to remove harmful files
Information added: 2012-02-29 08:42:37
Information updated: 2012-02-29 08:42:37