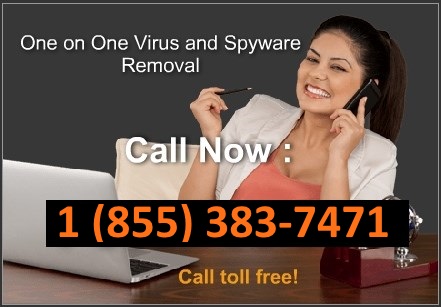 Call Toll Free in the US and Canada!
---
Remove Windows Restore. Description and removal instructions
Title:

Windows Restore

Also known as:

WindowsRestore

Type: Spyware

Severity scale:

(64 / 100)
Windows Restore is a fake disk defragmenter that uses misleading methods such as displaying fake error messages and pop-ups to make you think that your computer has been infected by malware. It prompts to pay for a full version of the program to remove the infections. If you choose to purchase this bogus program, you will lose your money and give your credit card details to the malware creators who developed this scareware. You credit card details can be sold to other scammers, so you shouldn't purchase this bogus program. Don't give your email either because they might send you spam. Please use the removal instructions below to remove Windows Restore from your computer. You can remove it manually or use an automatic removal tool given below.
Windows Restore enters the system with the help of Trojans and infected websites. The program runs system scanner and later on reports critical errors detected on your system. It claims that some of your private data might be lost because of the lack of free space, RAM memory usage, etc. The truth is that it is fake information and Windows Restore only wants you to believe your system is infected. Windows Restore will offer you purchasing a full version of its program with a promise that this will fix everything. However, its real intention is to receive your money, but in return you won't get anything. Do not buy this rogue program. In order to stop all malicious activities on your computer you should remove Windows Restore as soon as possible. You can remove WindowsRestore manually too, but remember that manual removal guide was made for the rogue program only and do not include other possible malware, rootkits. That's why you should scan your computer with Spyware Doctor or other anti-spyware software.
When trying to disable this malware and launch automaci removal tool, you can use this code to 'register' Windows Restore: 8475082234984902023718742058948. Just click on Help and Support button, enter this code and run a full system scan with your anti-spyware.
FORUM:
Discuss Windows Restore in
spyware removal forum
Related files: [random].exe [random].dll WindowsRestore.lnk
Windows Restore properties:
• Changes browser settings
• Shows commercial adverts
• Connects itself to the internet
• Stays resident in background
Windows Restore snapshot:
Automatic Windows Restore removal:
remover for Windows Restore
Windows Restore manual removal:
Kill processes:
[random].exe
HELP:
how to kill malicious processes
Delete registry values:
HKEY_CURRENT_USERSoftwareMicrosoftWindowsCurrentVersionRun "[random].exe"
HKEY_CURRENT_USERSoftwareMicrosoftWindowsCurrentVersionRun "[random]"
HKEY_CURRENT_USERSoftwareMicrosoftWindowsCurrentVersionPoliciesAssociations "LowRiskFileTypes" = '/{hq:/s`s:/ogn:/uyu:/dyd:/c`u:/bnl:/ble:/sdf:/lrh:/iul:/iulm:/fhg:/clq:/kqf:/`wh:/lqf:/lqdf:/lnw:/lq2:/l2t:/v`w:/rbs:'
HKEY_CURRENT_USERSoftwareMicrosoftWindowsCurrentVersionPoliciesAttachments "SaveZoneInformation" = '1'
HKEY_CURRENT_USERSoftwareMicrosoftInternet ExplorerDownload "CheckExeSignatures" = 'no'
HKEY_CURRENT_USERSoftwareMicrosoftInternet ExplorerMain "Use FormSuggest" = 'yes'
HKEY_CURRENT_USERSoftwareMicrosoftWindowsCurrentVersionInternet Settings "WarnonBadCertRecving" = '0'
HKEY_CURRENT_USERSoftwareMicrosoftWindowsCurrentVersionPoliciesSystem "DisableTaskMgr" = '1'
HELP:
how to unregister malicious DLLs
Delete files:
[random].exe [random].dll WindowsRestore.lnk
HELP:
how to remove harmful files
Delete directories: