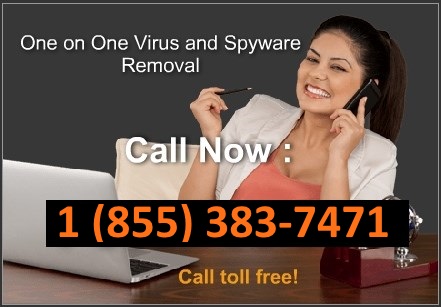 Call Toll Free in the US and Canada!
---
Title:
Windows Tools Patch
Type: Rogue Antispyware

Remove Windows Tools Patch. Removal instructions
Also known as:
WindowsToolsPatch
Severity scale:
(80 / 100)
Windows Tools Patch is one more rogue antivirus program from Rogue.Vimes family. The program warns that your system is badly infected by displaying tons of security notifications that do not correspond to reality. However, many computer users can take this trick for granted and lose their money this way.
Windows Tools Patch spreads on the systems using hacked websites. These websites are usually able to install rogue program without users' knowledge. Besides, these websites can contain fake scanners which only imitate looking for infections on your machine but in fact they are useless. In any case, Windows Tools Patch attempts to prove that your system is infected.
One more thing that must be mentioned is that once Windows Tools Patch gets inside the system it causes a flood of security warning in there. Have a look at them:
Error
Keylogger activity detected. System information security is at risk.
It is recommended to activate protection and run a full system scan.
Error
Software without a digital signature detected.
Your system files are at risk. We strongly advise you to activate your protection.
Warning
Firewall has blocked a program from accessing the Internet.
Windows Media Player Resources
C:\Windows\system32\dllcache\wmploc.dll
C:\Windows\system32\dllcache\wmploc.dll is suspected to have infected your PC. This type of virus intercepts entered data and transmits them to a remote server.
Torrent Alert
Recomended: Please use secure encrypted protocol for torrent links.
Torrent link detected!
Receiving this notification means that you have violated the copyright laws. Using Torrent for downloading movies and licensed software shall be prosecuted and you may be sued for cybercrime and breach of law under the SOPA legislation.
Please register your copy of the AV to activate anonymous data transfer protocol through the torrent link.



As you see, these messages try to make you think that your system is infected and tells different information, for example, that your firewall has blocked a program from accessing the Internet and so on. Make sure to ignore these messages and not to act they way they tell you. Windows Tools Patch is not able to solve any security issues so you will end up losing your money if you decide to pay for it.
If you see Windows Tools Patch scanning your system after you reboot it, keep in mind that it's a fake scan too. The scan results can be safely ignored as it will not detect any actual infections.
Finally, don't forget that Windows Tools Patch must be removed from the system if you have noticed its activity. Use a reputable antispyware program, such as Spyware Doctor to eliminate this badware quickly and easily.
Windows Tools Patch snapshot:
Automatic Windows Tools Patch removal:
STOPzilla
download | review
We are testing STOPzilla's efficiency at removing Windows Tools Patch
(2012-03-12 10:20:44)
Malwarebytes Anti Malware
download | review
We are testing Malwarebytes Anti Malware's efficiency at removing Windows Tools Patch
(2012-03-12 10:20:44)
Spyware Doctor
download | review | tutorial
We are testing Spyware Doctor's efficiency at removing Windows Tools Patch
(2012-03-12 10:20:44)
XoftSpySE Anti Spyware
download | review
Windows Tools Patch manual removal:
Kill processes:
Inspector[random].exe Protector-[3 random characters].exe
HELP:
how to kill malicious processes
Delete registry values:
HKEY_CURRENT_USER\Software\Microsoft\Windows\CurrentVersion\Internet Settings "WarnOnHTTPSToHTTPRedirect" = 0
HKEY_CURRENT_USER\Software\Microsoft\Windows\CurrentVersion\Policies\System "DisableRegedit" = 0
HKEY_CURRENT_USER\Software\Microsoft\Windows\CurrentVersion\Policies\System "DisableRegistryTools" = 0
HKEY_CURRENT_USER\Software\Microsoft\Windows\CurrentVersion\Policies\System "DisableTaskMgr" = 0
HKEY_CURRENT_USER\Software\Microsoft\Windows\CurrentVersion\Run "Inspector"
HKEY_LOCAL_MACHINE\SOFTWARE\Microsoft\Windows NT\CurrentVersion\Image File Execution Options\adaware.exe "Debugger"
HKEY_LOCAL_MACHINE\SOFTWARE\Microsoft\Windows NT\CurrentVersion\Image File Execution Options\belt.exe "Debugger"
HKEY_LOCAL_MACHINE\SOFTWARE\Microsoft\Windows NT\CurrentVersion\Image File Execution Options\deputy.exe "Debugger"
HKEY_LOCAL_MACHINE\SOFTWARE\Microsoft\Windows NT\CurrentVersion\Image File Execution Options\icload95.exe "Debugger"
HKEY_LOCAL_MACHINE\SOFTWARE\Microsoft\Windows NT\CurrentVersion\Image File Execution Optionsnetinfo.exe "Debugger"
HKEY_LOCAL_MACHINE\SOFTWARE\Microsoft\Windows NT\CurrentVersion\Image File Execution Options\mpftray.exe "Debugger"
HKEY_LOCAL_MACHINE\SOFTWARE\Microsoft\Windows NT\CurrentVersion\Image File Execution Options\netscanpro.exe "Debugger"
HKEY_LOCAL_MACHINE\SOFTWARE\Microsoft\Windows NT\CurrentVersion\Image File Execution Options\nssys32.exe "Debugger"
HKEY_LOCAL_MACHINE\SOFTWARE\Microsoft\Windows NT\CurrentVersion\Image File Execution Options\ozn695m5.exe "Debugger"
HKEY_LOCAL_MACHINE\SOFTWARE\Microsoft\Windows NT\CurrentVersion\Image File Execution Options\perswf.exe "Debugger"
HKEY_LOCAL_MACHINE\SOFTWARE\Microsoft\Windows NT\CurrentVersion\Image File Execution Options\PskSvc.exe "Debugger"
HKEY_LOCAL_MACHINE\SOFTWARE\Microsoft\Windows NT\CurrentVersion\Image File Execution Options\SafetyKeeper.exe "Debugger"
HKEY_LOCAL_MACHINE\SOFTWARE\Microsoft\Windows NT\CurrentVersion\Image File Execution Options\spoler.exe "Debugger"
HKEY_LOCAL_MACHINE\SOFTWARE\Microsoft\Windows NT\CurrentVersion\Image File Execution Options\taskmgr.exe "Debugger"
HKEY_LOCAL_MACHINE\SOFTWARE\Microsoft\Windows NT\CurrentVersion\Image File Execution Options\vbcons.exe "Debugger"
HKEY_LOCAL_MACHINE\SOFTWARE\Microsoft\Windows NT\CurrentVersion\Image File Execution Options\winservn.exe "Debugger"
HKEY_LOCAL_MACHINE\SOFTWARE\Microsoft\Windows NT\CurrentVersion\Image File Execution Options\zonealarm.exe "Debugger"
HELP:
how to remove registry entries
Delete files:
%AppData%\Inspector-[random].exe %AppData%\Protector-[random].exe %AppData%\NPSWF32.dll %AppData%\result.db %UserProfile%\Desktop\Windows Tools Patch.lnk %StartMenu%\Programs\Windows Tools Patch.lnk
HELP:
how to remove harmful files
Information added: 2012-03-12 10:20:44
Information updated: 2012-03-12 10:37:29