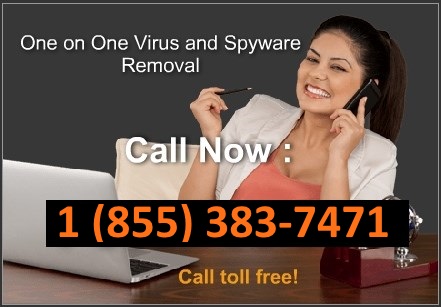 Call Toll Free in the US and Canada!
---
Remove XP Defender Pro. Description and removal instructions
Title:

XP Defender Pro

Also known as:

XP Defender Pro

Type: Spyware

Severity scale:

(68 / 100)
XP Defender Pro is a rogue anti-spyware program distributed and installed through the use of Trojans that pretend to be legitimate programs. Once installed, Trojan virus will install the rogue and configure it to start automatically when you log on into your computer. When running, XP Defender Pro will simulate a system scan and report numerous infections on your computer. The rogue program will then claim that it will not remove these files until you first purchase it. This is nothing more but a scam. You should remove this virus from your computer as soon as possible using the removal instructions below.
XP Defender Pro will also display a fake security alerts and fake Windows Security Center screen that will suggest that you purchase XP Defender Pro. The rogue program will also hijack Internet Explorer so that it randomly displays a security warning when you browse the web. This security warning will state that the site you are visiting is infected or malicious and that you should purchase XP Defender Pro to protect yourself. What is more, this fake program will block legitimate antivirus programs and certain Windows system tools to protect itself from being removed.
As you can see, you should not purchase XP Defender Pro. If you have already purchased the program, then you should contact your credit card company and dispute the charges. The please use the removal instructions below and remove XP Defender Pro from your computer.
XP Defender Pro removal instructions:
1. Click Start->Run (or WinKey+R). Input: "command". Press Enter or click OK.
2. Type "notepad" as shown in the image below and press Enter. Notepad will open.
3. Copy and past the following text into Notepad:
Windows Registry Editor Version 5.00
[-HKEY_CURRENT_USERSoftwareClasses.exe]
[-HKEY_CURRENT_USERSoftwareClassessecfile]
[-HKEY_CLASSES_ROOTsecfile]
[-HKEY_CLASSES_ROOT.exeshellopencommand]
[HKEY_CLASSES_ROOTexefileshellopencommand]
@=""%1″ %*"
[HKEY_CLASSES_ROOT.exe]
@="exefile"
"Content Type"="application/x-msdownload"
4. Save file as "exefix.reg" (without quotation-marks) to your Desktop.
NOTE: choose Save as type: All files
5. Double-click to open exefix.reg. Click "Yes" for Registry Editor prompt window.
6. Download Spyware Doctor or an automatic removal tool below. Update Spyware Doctor and run a full system scan.
If you can't complete the above steps then please use another PC to download an automatic removal tool and exefix.reg (Right Click (Save Target As)) to download file. Copy these files to USB flash drive or any other external media and transfer them to infected computer. Launch exefix.reg file first and then install Spyware Doctor.
FORUM:
Discuss XP Defender Pro in
spyware removal forum
Related files: ave.exe, av.exe
XP Defender Pro properties:
• Changes browser settings
• Shows commercial adverts
• Connects itself to the internet
• Stays resident in background
XP Defender Pro snapshot:
Automatic XP Defender Pro removal:
remover for XP Defender Pro
XP Defender Pro manual removal:
Kill processes:
av.exe ave.exe
HELP:
how to kill malicious processes
Delete registry values:
HKEY_CURRENT_USERSoftwareClasses.exeshellopencommand "(Default)" = "%UserProfile%Local SettingsApplication Dataav.exe" /START "%1" %*
HKEY_CURRENT_USERSoftwareClassessecfileshellopencommand "(Default)" = "%UserProfile%Local SettingsApplication Dataav.exe" /START "%1" %*
HKEY_CLASSES_ROOT.exeshellopencommand "(Default)" = "%UserProfile%Local SettingsApplication Dataav.exe" /START "%1" %*
HKEY_CLASSES_ROOTsecfileshellopencommand "(Default)" = "%UserProfile%Local SettingsApplication Dataav.exe" /START "%1" %*
HKEY_LOCAL_MACHINESOFTWAREClientsStartMenuInternetFIREFOX.EXEshellopencommand "(Default)" = "%UserProfile%Local SettingsApplication Dataav.exe" /START "C:Program FilesMozilla Firefoxfirefox.exe"
HKEY_LOCAL_MACHINESOFTWAREClientsStartMenuInternetFIREFOX.EXEshellsafemodecommand "(Default)" = "%UserProfile%Local SettingsApplication Dataav.exe" /START "C:Program FilesMozilla Firefoxfirefox.exe" -safe-mode
HKEY_LOCAL_MACHINESOFTWAREClientsStartMenuInternetIEXPLORE.EXEshellopencommand "(Default)" = "%UserProfile%Local SettingsApplication Dataav.exe" /START "C:Program FilesInternet Exploreriexplore.exe"
HKEY_CURRENT_USERSoftwareClasses.exeshellopencommand "(Default)" = "%UserProfile%Local SettingsApplication Dataave.exe" /START "%1" %*
HKEY_CURRENT_USERSoftwareClassessecfileshellopencommand "(Default)" = "%UserProfile%Local SettingsApplication Dataave.exe" /START "%1" %*
HKEY_CLASSES_ROOT.exeshellopencommand "(Default)" = "%UserProfile%Local SettingsApplication Dataave.exe" /START "%1" %*
HKEY_CLASSES_ROOTsecfileshellopencommand "(Default)" = "%UserProfile%Local SettingsApplication Dataave.exe" /START "%1" %*
HKEY_LOCAL_MACHINESOFTWAREClientsStartMenuInternetFIREFOX.EXEshellopencommand "(Default)" = "%UserProfile%Local SettingsApplication Dataave.exe" /START "C:Program FilesMozilla Firefoxfirefox.exe"
HKEY_LOCAL_MACHINESOFTWAREClientsStartMenuInternetFIREFOX.EXEshellsafemodecommand "(Default)" = "%UserProfile%Local SettingsApplication Dataave.exe" /START "C:Program FilesMozilla Firefoxfirefox.exe" -safe-mode
HKEY_LOCAL_MACHINESOFTWAREClientsStartMenuInternetIEXPLORE.EXEshellopencommand "(Default)" = "%UserProfile%Local SettingsApplication Dataave.exe" /START "C:Program FilesInternet Exploreriexplore.exe"
HKEY_LOCAL_MACHINESOFTWAREMicrosoftSecurity Center "AntiVirusOverride" = "1"
HKEY_LOCAL_MACHINESOFTWAREMicrosoftSecurity Center "FirewallOverride" = "1"
HELP:
how to remove registry entries
Delete files:
av.exe ave.exe
HELP:
how to remove harmful files
Delete directories:
C:Documents and SettingsAll UsersApplication DataQJyrk5wvCU1
%UserProfile%Local SettingsApplication DataQJyrk5wvCU1
%UserProfile%Local SettingsApplication DataWRblt8464P
%UserProfile%Local SettingsTempQJyrk5wvCU1
%UserProfile%TemplatesQJyrk5wvCU1