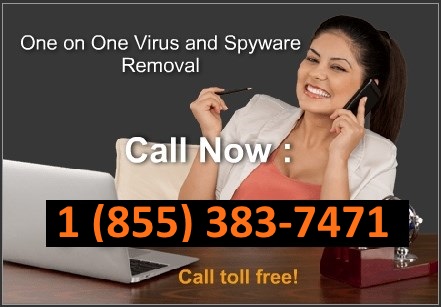 Call Toll Free in the US and Canada!
---
Remove Data Recovery. Description and removal instructions
Title:

Data Recovery

Also known as:

DataRecovery

Type: Spyware

Severity scale:

(72 / 100)
Data Recovery is a rogue computer optimization program that displays fake critical security errors and reports registry, hard drive problems that do not even exist. It's not the first of its kind but this fake application may seriously compromise your privacy and restrict access to various application and files. It's a clone and System Recovery scam. Data Recovery runs a fake system scan and states that your computer has hard drive and RAM problems. It displays fake alerts claming that you can lose your important data anfd files if you won't fix the supposed problems immediately. That's a typical scam used to scare users into thinking that their computers are infected and to "push" bogus software to fix the problems. Data Recovery is distributed via hacked websites and fake virus scanners. If you manged to infect your PC with this fake computer optimization program you'll notice that right away. The rogue program will hide shortcuts and make your Dekstop black. It will also hide other files on your computer to make you think that there are some serious hard drive failures. You will have to unhide those files manually. Also, do not delete files from Windows temp folder. Data Recovery copies certain files to %Temp%\smtmp folder and if you remove those files, you've have to run Windows recovery disk because there is no other way to restore system shortcuts and files. To make the removal procedure easier, you can active the rogue program using this code: 1203978628012489708290478989147. Once you activate it, hidden files will be restored and you will be able to download anti-spyware programs without any problems. We recommend Spyware Doctor. Some of the messages that will randomly be displayed are:
Data Recovery DiagnosticsWindows detected a hard disk error.
A problem with the hard drive sectors has been detected. It is recommended to download the
following sertifiedsoftware to fix the detected hard drive problems. Do you want to download recommended software?
Requested registry access is not allowed.
Registry defragmentation required
Hard Drive rotational speed decreased by 20%
Disk drive C:\ is unreadable.
System files are damaged.System is unstable.
The problem may cause errors while loading operating system
Ram memory speed decreased significantly and may cause system failure.
Critical Error!
Damaged hard drive clusters detected. Private data is at risk.
Critical Error

Hard Drive not found. Missing hard drive.
Please note that you may have to follow the removal instructions in safe mode with networking because most of the programs need to remove Data Recovery is are blocked in normal mode. Last, but not least, do not purchase this fake program. It's a scam. If you have already paid for it, contact your bank and dispute the charges. Then use Spyware Doctor to remove Data Recovery from your computer. Just enter the activation code given above, isntall Spyware Doctor and run a full system scan. It will remove the rogue program and related viruses from the system.
FORUM:
Discuss Data Recovery in
spyware removal forum
Data Recovery snapshot:
Automatic Data Recovery removal:
remover for Data Recovery
Data Recovery manual removal:
Kill processes:
[random].exe
HELP:
how to kill malicious processes
Delete registry values:
HKEY_CURRENT_USER\Software\Microsoft\Internet Explorer\Main "Use FormSuggest" = 'Yes'
HKEY_CURRENT_USER\Software\Microsoft\Windows\CurrentVersion\Internet Settings "CertificateRevocation" = '0'
HKEY_CURRENT_USER\Software\Microsoft\Windows\CurrentVersion\Internet Settings "WarnonBadCertRecving" = '0'
HKEY_CURRENT_USER\Software\Microsoft\Windows\CurrentVersion\Policies\ActiveDesktop "NoChangingWallPaper" = '1'
HKEY_CURRENT_USER\Software\Microsoft\Windows\CurrentVersion\Policies\Associations "LowRiskFileTypes" = '/{hq:/s`s:/ogn:/uyu:/dyd:/c`u:/bnl:/ble:/sdf:/lrh:/iul:/iulm:/fhg:/clq:/kqf:/`wh:/lqf:/lqdf:/lnw:/lq2:/l2t:/v`w:/rbs:'
HKEY_CURRENT_USER\Software\Microsoft\Windows\CurrentVersion\Policies\Attachments "SaveZoneInformation" = '1'
HKEY_CURRENT_USER\Software\Microsoft\Windows\CurrentVersion\Policies\Explorer "NoDesktop" = '1'
HKEY_CURRENT_USER\Software\Microsoft\Windows\CurrentVersion\Policies\System "DisableTaskMgr" = '1'
HKEY_CURRENT_USER\Software\Microsoft\Windows\CurrentVersion\Run "[random].exe"
HKEY_CURRENT_USER\Software\Microsoft\Windows\CurrentVersion\Run "[random]"
HKEY_LOCAL_MACHINE\SOFTWARE\Microsoft\Windows\CurrentVersion\policies\system "DisableTaskMgr" = '1'
HKEY_CURRENT_USER\Software\Microsoft\Internet Explorer\Download "CheckExeSignatures" = 'no'
HKEY_CURRENT_USER\Software\Microsoft\Windows\CurrentVersion\Explorer\Advanced "Hidden" = '0'
HKEY_CURRENT_USER\Software\Microsoft\Windows\CurrentVersion\Explorer\Advanced "ShowSuperHidden" = '0'
HKEY_CURRENT_USER\Software\Microsoft\Windows\CurrentVersion\Explorer\ComDlg32astvisitedmru "mrulist"
help:
how to remove registry entries
delete files:
[random].exe
help:
how to remove harmful files