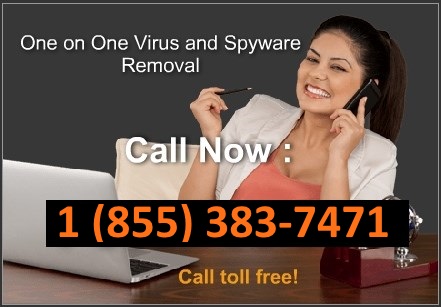 Call Toll Free in the US and Canada!
---
Title:
Advanced XP Defender
Type: Malware

Remove Advanced XP Defender. Removal instructions
Also known as:
AdvancedXPDefender, Advanced XPDefender
Severity scale:
(74 / 100)
Advanced XP Defender is a rogue anti-spyware program and a clone of WinIFixer. It is, essentially, a fake spyware remover, which uses scare tactics (such as pop-ups and fake system notifications) to convince the user that his computer is infected, in hopes that he will purchase Advanced XP Defender to dispose of the problem.
This parasite usually infects the system by using trojans, such as Zlob and Vundo. AdvancedXPDefender is a "product" of Pandora Software – a "software company" of highly dubious nature, which is also behind such scams as SpyAway and the recent InfeStop. Advanced XP Defender is a clone of the said two rogues. Do not trust Advanced XPDefender!
Advanced XP Defender is a scam and should be treated as such: do NOT download or buy it and block their homepage using your HOSTS file.
Related files: AdvancedXPDefender.exe, mfc71enu.dll, axpdefenderskin.dll, msvcr71.dll, mfc71.dll, axpdefender.exe, axpdefender.exe.local, database.dat, license.txt, Uninstall.exe, advanced xp defender.lnk, license agreement.lnk, register.lnk, how to register.lnk, uninstall.lnk, axpdefender.lnk, AXPDefender
Advanced XP Defender properties:
• Shows commercial adverts
• Connects itself to the internet
• Stays resident in background
Automatic Advanced XP Defender removal:
STOPzilla
download | review
We are testing STOPzilla's efficiency at removing Advanced XP Defender
Malwarebytes Anti Malware
download | review
We are testing Malwarebytes Anti Malware's efficiency at removing Advanced XP Defender
Spyware Doctor
download | review | tutorial
We are testing Spyware Doctor's efficiency at removing Advanced XP Defender
XoftSpySE Anti Spyware
download | review
Advanced XP Defender manual removal:
Kill processes:
axpdefender.exe uninstall.exe AXPDefender.exe
HELP:
how to kill malicious processes
Delete registry values:
HKEY_LOCAL_MACHINE\software\axpdefender
HKEY_LOCAL_MACHINE\software\axpdefender mguid
HKEY_LOCAL_MACHINE\software\axpdefender\axpdefender
HKEY_LOCAL_MACHINE\software\axpdefender\axpdefender backgroundscantimeout
HKEY_LOCAL_MACHINE\software\axpdefender\axpdefender databaseversion
HKEY_LOCAL_MACHINE\software\axpdefender\axpdefender advid
HKEY_LOCAL_MACHINE\software\axpdefender\axpdefender automaticallyupdates
HKEY_LOCAL_MACHINE\software\axpdefender\axpdefender backgroundscan
HKEY_LOCAL_MACHINE\software\axpdefender\axpdefender guiversion
HKEY_LOCAL_MACHINE\software\axpdefender\axpdefender installationid
HKEY_LOCAL_MACHINE\software\axpdefender\axpdefender installdir
HKEY_LOCAL_MACHINE\software\axpdefender\axpdefender daysinterval
HKEY_LOCAL_MACHINE\software\axpdefender\axpdefender domain
HKEY_LOCAL_MACHINE\software\axpdefender\axpdefender engineversion
HKEY_LOCAL_MACHINE\software\axpdefender\axpdefender registrationdiscurl
HKEY_LOCAL_MACHINE\software\axpdefender\axpdefender registrationurl
HKEY_LOCAL_MACHINE\software\axpdefender\axpdefender lasttimestamp
HKEY_LOCAL_MACHINE\software\axpdefender\axpdefender minimizeonstart
HKEY_LOCAL_MACHINE\software\axpdefender\axpdefender programversion
HKEY_LOCAL_MACHINE\software\axpdefender\axpdefender proxyname
HKEY_LOCAL_MACHINE\software\axpdefender\axpdefender proxyport
HKEY_LOCAL_MACHINE\software\axpdefender\axpdefender scandepth
HKEY_LOCAL_MACHINE\software\axpdefender\axpdefender scanpriority
HKEY_LOCAL_MACHINE\software\axpdefender\axpdefender scansystemonstartup
HKEY_LOCAL_MACHINE\software\axpdefender\axpdefender softid
HKEY_LOCAL_MACHINE\software\axpdefender\axpdefender\settings
HKEY_LOCAL_MACHINE\software\microsoft\windows\currentversion\run axpdefender
HKEY_LOCAL_MACHINE\software\microsoft\windows\currentversion\uninstall\axpdefender
HKEY_LOCAL_MACHINE\software\microsoft\windows\currentversion\uninstall\axpdefender displayname
HKEY_LOCAL_MACHINE\software\microsoft\windows\currentversion\uninstall\axpdefender uninstallstring
AXPDefender
HELP:
how to remove registry entries
Unregister DLLs:
mfc71enu.dll axpdefenderskin.dll msvcr71.dll mfc71.dll AXPDefenderSkin.dll
HELP:
how to unregister malicious DLLs
Delete files:
%program_files%\\axpdefender\\mfc71enu.dll %program_files%\\axpdefender\\axpdefenderskin.dll %program_files%\\axpdefender\\msvcr71.dll %program_files%\\axpdefender\\mfc71.dll %program_files%\\axpdefender\\axpdefender.exe %program_files%\\axpdefender\\axpdefender.exe.local %program_files%\\axpdefender\\database.dat %program_files%\\axpdefender\\license.txt %program_files%\\axpdefender\\uninstall.exe %common_programs%\\advanced xp defender.lnk %common_programs%\\advanced xp defender\\license agreement.lnk %common_programs%\\advanced xp defender\\register.lnk %common_programs%\\advanced xp defender\\how to register.lnk %common_programs%\\advanced xp defender\\advanced xp defender.lnk %common_programs%\\advanced xp defender\\uninstall.lnk %common_desktopdirectory%\\axpdefender.lnk AXPDefender AXPDefender.lnk Advanced XP Defender.lnk AXPDefenderSkin.dll AXPDefender.exe
HELP:
how to remove harmful files
Information added: 2008-05-16 00:19:27
Information updated: 2012-03-17 02:55:49