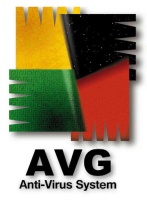 If you're thinking of getting the AVG Antivirus then please read this review. The software was developed to provide their customers with the confidence to search and surf through the Internet without running into any malicious software problems. Malicious software, malware, can bury itself within your PC and create performance problems as well as security issues involving your personal data. This software also offers protection against adware and spyware, another type of malware. This type of malware is usually very difficult to remove, which is why AVG Antivirus prevents you from getting it in the first place.
Download AVG Internet Security 2011
AVG's patented LinkScanner provides real-time protection for your PC. With AVG Antivirus you get to view safety rating next to each of the links on your search results. This way you know which websites are safe to enter because AVG checks these web pages and quickly identifies malicious websites before you visit. And this works with all the major search providers such as Google, Yahoo!, and Bing.
AVG Antivirus is very effective at keeping threats out of your computer. It uses various layers of protection to ensure that you will not receive or spread even the most advanced malware threats. It also uses advanced technology to detect even the most sophisticated and latest emerging threats on the Internet. Once those Internet threats have been identified a solution is developed and updates are quickly sent to your computer.
AVG also offers the AVG Community Protection Network, it's like the neighborhood watch program but this one is online. Data from the latest threats is collected from the customers that choose to participate, this helps in improving the software program. This way the community shares all the results for the best possible protection. AVG Antivirus also allows you to share, exchange, and download files without the risk of infection. It does this by checking files using the latest scanning updates.
In addition, should you have any difficulty with the software there is customer support available. These technical experts can help you with any problems that might develop. There's also a helpful FAQs and you can browse through the content of their Knowledge Base for answers to common questions.
With AVG Antivirus you can watch movies and play games without any sort of interruption. That's because you get the protection, but it works in the background, so you don't have to worry and can continue to watch and play. It's all efficiently, quietly, and quickly done behind the scenes. Meanwhile the software is constantly looking for potential threats.
In conclusion, we found many good reasons to consider this anti-spyware software, AVG Antivirus. We find that it's easy to install and use. It is an effective protection against malicious software that is a threat to your PC. It has over 110 million users worldwide. This software has been rated #1 in threat protection by independent testing labs. AVG Antivirus offers free technical support and software updates with your subscription. And it's all risk free for 30 days with their money back guarantee.