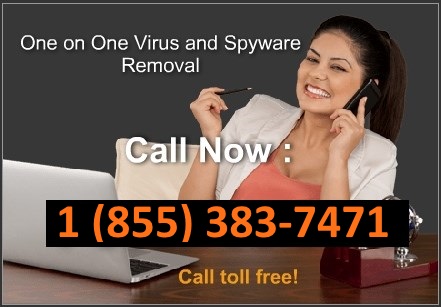 Call Toll Free in the US and Canada!
---
Remove Total PC Defender. Description and removal instructions
Title:

Total PC Defender

Also known as:

Total PC Defender 2010, TotalPCDefender

Type: Spyware

Severity scale:

(74 / 100)
Total PC Defender is a fake antivirus program. Please read Total PC Defender 2010 removal instructions carefully and remove this virus from your computer as soon as possible. The rogue program is from the same family as Desktop Defender 2010. More generally speaking, it's nothing more but a typical rogue application that displays misleading security alerts and reports false system security threats to make you think that your computer is infected with Trojans, worms and other malicious software. When running, it will imitate a system scan and display numerous infections. Of course, scan results are false. Then it will ask you to pay for a full version of the program in order to remove the infections which actually do not even exist.
[Figure 1. Total PC Defender graphical user interface]
What is more, Total PC Defender will constantly display fake security alerts stating that your computer is under attack or seriously infected. It will also claim that malicious programs that may steal your private information were detected. The fake notification states:
Security Warning!
Malicious programs that may steal your private information
and prevent your system from working properly are detected
on your computer.
Click here to clean your PC immediately.
There are more fake warnings and you will likely see all of them if your computer is already infected. However, false scan results and fake security alerts are not the biggest problem. The most annoying thing is that Total PC Defender blocks particular software and disables important system tools or options. It can disable system restore and block safe mode too. In some cases it will block all executable (.exe) files, so you won't be able to launch any anti-spyware software or malware removal tool. Try to download and run an automatic removal tool from this page (provided below). If you can't, then read further instructions.
First of all, you have to end the main process of Total PC Defender which is Total PC Defender.exe. Use Process Explorer (explorer.com) instead of Task Manager. Please note that there might be more active malicious processes generated by Trojans that usually come with Total PC Defender 2010. Look for [RANDOM CHARACTERS].exe or similar processes too. All Total PC Defender files and processes are listed below.
Next, you can try to boot your PC in "Safe Mode with Networking" and download an automatic removal tool. For some of you, this may actually work, but if the situation is very complicated then this method will likely fail. If you simply can't do anything then your last chance is probably a bootable rescue disk from Avira or Kaspersky. Use another PC and burn selected rescue disk to a CD media using CD/DVD burning software. Then insert bootable rescue disk CD into CD ROM of the infected computer and boot it by loading CD ROM media first.
FORUM:
Discuss Total PC Defender in
spyware removal forum
Related files: Total PC Defender.exe, Total PC Defender.lnk
Total PC Defender properties:
• Changes browser settings
• Shows commercial adverts
• Connects itself to the internet
• Stays resident in background
Automatic Total PC Defender removal:
remover for Total PC Defender
Total PC Defender manual removal:
Kill processes:
Total PC Defender.exe
HELP:
how to kill malicious processes
Delete registry values:
HKEY_CURRENT_USERSOFTWAREMicrosoftWindowsCurrentVersionPoliciesSystemDisableTaskMgr
HKEY_LOCAL_MACHINESOFTWAREMicrosoftWindowsCurrentVersionPoliciesSystemDisableTaskMgr
HKEY_LOCAL_MACHINESoftwareMicrosoftWindowsCurrentVersionRunTotal PC Defender
HELP:
how to remove registry entries
Delete files:
Total PC Defender.exe Total PC Defender.lnk
HELP:
how to remove harmful files
Delete directories:
C:Program FilesTotal PC Defender
%UserProfile%Start MenuTotal PC Defender
%UserProfile%Application DataMicrosoftInternet ExplorerQuick Launch
%UserProfile%Desktop