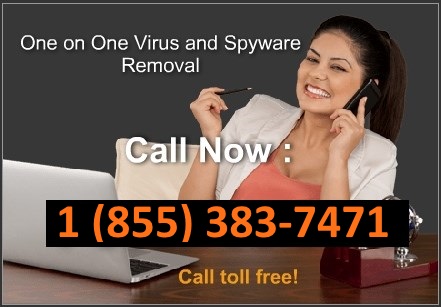 Call Toll Free in the US and Canada!
---
Remove Windows XP Recovery, Windows Vista Recovery, Windows 7 Recovery
. Description and removal instructions
Title: Windows XP Recovery, Windows Vista Recovery, Windows 7 Recovery

Also known as:

WindowsXPRecovery, WindowsVistaRecovery, Windows7Recovery

Type: Spyware

Severity scale:

(73 / 100)
Windows 7 Recovery is a fake computer optimization program that attacks PC with a help of TDSS rootkit. Additionally, it will start reporting you about various hard drive problems detected and it will do its best while trying to create such impression. First of all, Widows 7 Recovery will say that you must start it in Safe Mode. To trick you, it will display fake Safe Mode and then will hide your files to make it look like there is really something wrong with your hard drive. However, all these problems presented by Windows 7 Recovery, Windows Vista Recovery or Windows XP Recovery are faked by their creators. All these clones will require you to pay for their defragmentation services what means giving your money for hackers. You should ignore all 'problems' found by these scams and use automatic removal tool or Spyware Doctor to remove Windows 7 Recovery.
To make you concerned about your machine, Windows Vista Recovery (you will see such name if you have Windows Vista OS running on your computer) will display numerous nagging alerts, such as these written below:
Critical Error Hard Drive not found.
Missing hard drive.
Critical Error!
Windows was unable to save all the data for the file \System32\496A8300. The data has been lost. This error may be caused by a failure of your computer hardware.



Requested registry access is not allowed. Registry defragmentation required
Read time of hard drive clusters less than 500 ms
32% of HDD space is unreadable
Bad sectors on hard drive or damaged file allocation table
GPU RAM temperature is critically high. Urgent RAM memory optimization is required to prevent system crash
Drive C initializing error
Ram Temperature is 83 C. Optimization is required for normal operation.
Hard drive doesn't respond to system commands
Data Safety Problem. System integrity is at risk.
Registry Error – Critical Error
Windows XP Recovery Diagnostics
Windows detected a hard disk error.
A problem with the hard drive sectors has been detected. It is recommended to download the following sertified software to fix the detected hard drive problems. Do you want to download recommended software?
Fix Disk
Windows Vista Recovery Diagnostics will scan the system to identify performance problems.
Start or Cancel
Windows 7 Recovery attack is followed by certain Registry modifications and files manipulations, which in its turn results in getting your computer badly hacked. It means you will lose control of some essential system options like the Add/Remove Programs, Task Manager as well as using your antivirus software to remove the virus.
As you may have already realized, Windows XP Recovery and all its clones are fake defragmenters that won't leave you alone until you purchase their 'licensed' version. However, that means that your money and credit card details will be given for scammers. You won't be capable to notice Windows Vista Recovery intrusion because it closely relies on Trojans, so having a reputable anti-spyware seems to be the only good decision. We could recommend using Spyware Doctor licensed version if you want to remove Windows XP Recovery and protect it from unexpected intruders.
FORUM:
Discuss Windows XP Recovery, Windows Vista Recovery, Windows 7 Recovery in
spyware removal forum
Windows XP Recovery, Windows Vista Recovery, Windows 7 Recovery snapshot:
Automatic Windows XP Recovery, Windows Vista Recovery, Windows 7 Recovery removal:
remover for Windows XP Recovery, Windows Vista Recovery, Windows 7 Recovery
Windows XP Recovery, Windows Vista Recovery, Windows 7 Recovery manual removal:
Kill processes:
[random].exe
HELP:
how to kill malicious processes
Delete registry values:
HKEY_CURRENT_USER\Software\Microsoft\Windows\CurrentVersion\Run " .exe"
HKEY_CURRENT_USER\Software\Microsoft\Windows\CurrentVersion\Run " "
HKEY_CURRENT_USER\Software\Microsoft\Windows\CurrentVersion\Internet Settings "CertificateRevocation" = '0'
HKEY_CURRENT_USER\Software\Microsoft\Windows\CurrentVersion\Internet Settings "WarnonBadCertRecving" = '0'
HKEY_CURRENT_USER\Software\Microsoft\Windows\CurrentVersion\Policies\ActiveDesktop "NoChangingWallPaper" = '1'
HKEY_CURRENT_USER\Software\Microsoft\Windows\CurrentVersion\Policies\Associations "LowRiskFileTypes" = '/{hq:/s`s:/ogn:/uyu:/dyd:/c`u:/bnl:/ble:/sdf:/lrh:/iul:/iulm:/fhg:/clq:/kqf:/`wh:/lqf:/lqdf:/lnw:/lq2:/l2t:/v`w:/rbs:'
HKEY_CURRENT_USER\Software\Microsoft\Windows\CurrentVersion\Policies\Attachments "SaveZoneInformation" = '1'
HKEY_CURRENT_USER\Software\Microsoft\Windows\CurrentVersion\Policies\System "DisableTaskMgr" = '1'
HKEY_LOCAL_MACHINE\SOFTWARE\Microsoft\Windows\CurrentVersion\policies\system "DisableTaskMgr" = '1'
HKEY_CURRENT_USER\Software\Microsoft\Internet Explorer\Download "CheckExeSignatures" = 'no'
HKEY_CURRENT_USER\Software\Microsoft\Internet Explorer\Main "Use FormSuggest" = 'yes'
HKEY_CURRENT_USER\Software\Microsoft\Windows\CurrentVersion\Explorer\Advanced "Hidden" = '0'
HKEY_CURRENT_USER\Software\Microsoft\Windows\CurrentVersion\Explorer\Advanced "ShowSuperHidden" = 0′
HELP:
how to unregister malicious DLLs
Delete files:
%AllUsersProfile%\Application Data\~ %AllUsersProfile%\Application Data\~ r %AllUsersProfile%\Application Data\[random].dll %AllUsersProfile%\Application Data\[random].exe %AllUsersProfile%\Application Data\[random].exe %UserProfile%\Desktop\Windows XP Recovery.lnk %UserProfile%\Start Menu\Programs\Windows XP Recovery %UserProfile%\Start Menu\Programs\Windows XP RecoveryNINSTALL WINDOWS XP RECOVERY.LNK %USERPROFILE%\START MENU\PROGRAMS\WINDOWS XP RECOVERY\WINDOWS XP RECOVERY.LNK
HELP:
how to remove harmful files
Delete directories:
%AllUsersProfile%\Application Data\[random]