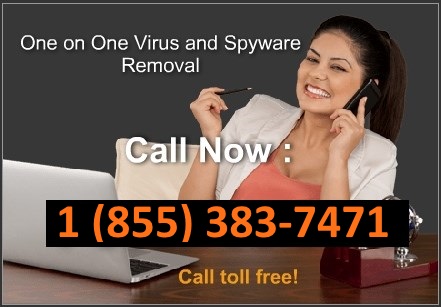 Call Toll Free in the US and Canada!
---
Remove WinPC Defender. Description and removal instructions
Title:

WinPC Defender

Also known as:

Win PC Defender, WinPCDefender

Type: Spyware

Severity scale:

(69 / 100)
WinPC Defender is another fake anti-spyware application. The main goal of this parasite is to ruin and compromise system integrity and security. WinPC Defender is a clone of malicious and infamous application called XP Police Antivirus. This parasite enters the system after the installation of trojan application that pretends to be a video codec.
Once installed and active, WinPCDefender performs fake system scan and basically generates misleading pop-up windows and fake error messages attempting to scare the user and hopping that he will purchase a licence of Win PC Defender. However, WinPC Defender is totally worthless application and should be removed immediately after first appearance. It is obvious that this rogue is unable to detect and of course to remove any kind of infections. We strongly recommend to remove WinPC Defender from the system as soon as possible after detection. Removal delay can only worsen the situation.
FORUM:
Discuss WinPC Defender in
spyware removal forum
Related files: WinPC Defender.exe, WinPC Defender.lnk, 1234.exe, 7339880.exe, ieocx.dll, pcdefender.exe, install.exe
WinPC Defender properties:
• Changes browser settings
• Shows commercial adverts
• Connects itself to the internet
• Stays resident in background
WinPC Defender snapshot:
Automatic WinPC Defender removal:
remover for WinPC Defender
WinPC Defender manual removal:
Kill processes:
1234.exe 7339880.exe pcdefender.exe install.exe
HELP:
how to kill malicious processes
Delete registry values:
HKEY_CURRENT_USER\software\microsoft\windows\currentversion\ext\stats\{96ad72e4-2e2b-4ffc-a5bb-279c2714af12}
HKEY_CURRENT_USER\software\winpc defender
HKEY_LOCAL_MACHINE\software\classes\clsid\{96ad72e4-2e2b-4ffc-a5bb-279c2714af12}\programmable
HKEY_LOCAL_MACHINE\software\classes\typelib\{a54dc52d-7aad-4d40-a126-337211631edc}
HKEY_LOCAL_MACHINE\software\classes\typelib\{a54dc52d-7aad-4d40-a126-337211631edc}\1.0\0
HKEY_LOCAL_MACHINE\software\microsoft\windows\currentversion\explorer\browser helper objects\{96ad72e4-2e2b-4ffc-a5bb-279c2714af12}
HELP:
how to unregister malicious DLLs
Delete files:
1234.exe 7339880.exe ieocx.dll pcdefender.exe winpc defender.lnk install.exe
HELP:
how to remove harmful files